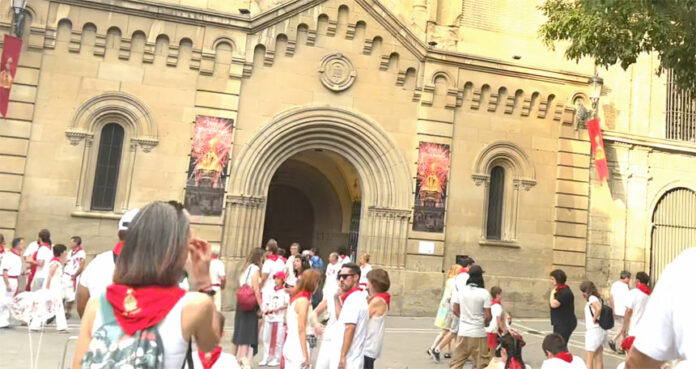 • July 8, 2023, Today's Rosary on YouTube | Daily broadcast at 7:30 pm ET
• Audio Podcast of this Rosary is Available Here Now!
Friends of the Rosary:
At the Rosary Network, we try to pray fervently and perseveringly.
We ponder Christ's words: "Ask and it shall be given to you; seek, and you shall find; knock and it shall be opened to you. For everyone who asks receives."
We might have doubts concerning these words, yet we place our needs before God in prayer. Lord Jesus knows better what we truly need and when is the right time.
Petition is the key to God's fatherly heart. Petition opens up the treasures of divine mercy.
Christ said: "If you, evil as you are, know how to give good gifts to your children, how much more will your Father in heaven give good things to those who ask him!"
We pray today's Holy Rosary from the city of Pamplona, Spain, internationally known for the San Fermin festival and its running of the bulls.
Ave Maria!
Jesus, I Trust In You!
To Jesus through Mary!
+ Mikel A. | RosaryNetwork.com, New York