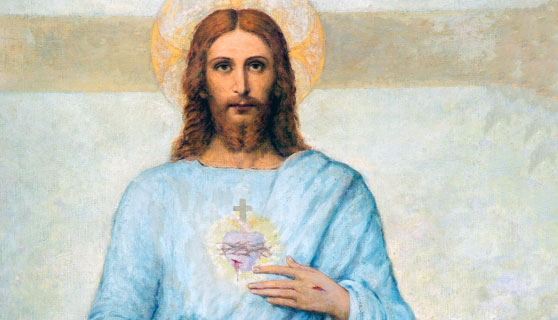 • June 11, 2021, Holy Rosary Today 7:30 pm ET, YouTube.com/TheRosaryNetwork
• Audio Podcast available by 7:00 pm ET
Friends of the Rosary:
Today, June 11th is the Solemnity of the Most Sacred Heart of Jesus, a feast that permeates the entire month. The divine Heart of Jesus is our safe refuge in these confusing times.
The mystery of God's boundless love for humans is symbolized by the heart of Jesus.
This devotion is found in the fathers of the Church, including St. Augustine. The feast has its origin in the private apparitions of Our Lord to the French nun St. Margaret Mary Alacoque in the 17th century. Later, in the 20th century, St Faustina Kowalska would receive the revelations of Jesus' divine mercy.
Popes and doctors of the Church have recognized the abundance of supernatural grace that flows from the heart of Jesus Christ.
Ave Maria!
Jesus, I Trust In You!
+ Mikel A. | TheRosaryNetwork.org, New York