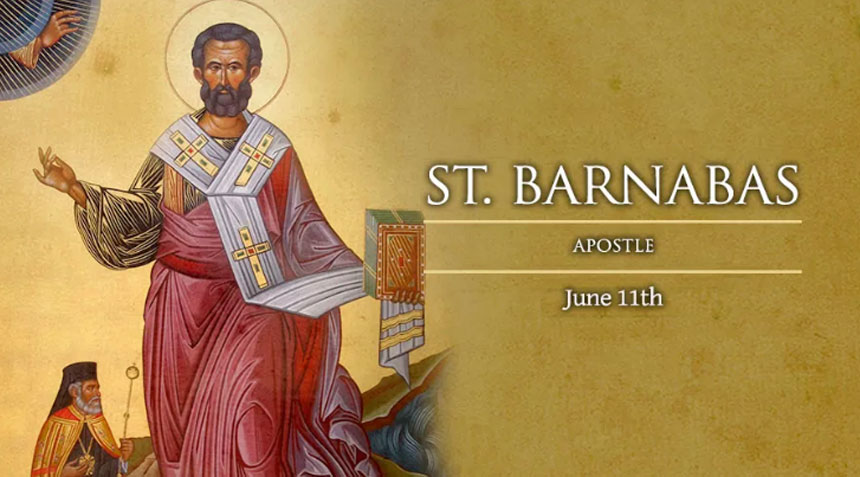 • June 11, 2021, Today's Holy Rosary on YouTube — Daily broadcast at 7:30 pm ET
• Audio Podcast of this Rosary Available Here Now!
Friends of the Rosary:
We celebrate today the Memorial day of the apostle St. Barnabas. He embraced the faith soon after the death of Christ, becoming a member of the original Jerusalem community.
His first noteworthy deed was to sell his belongings and place the money at the feet of the apostles. St. Barnabas presented St. Paul to the other Apostles and played an important role in the extension of Christianity outside the Jewish world.
Also, today is Ember Saturday of the Summer or Pentecost Embertide, with a Eucharistic focus on the "Bread of Life.
Ave Maria!
Jesus, I Trust In You!
St. Barnabas, Pray for Us!
+ Mikel A. | RosaryNetwork.com, New York
[ Second Year Anniversary | In the Memory of María Blanca ]