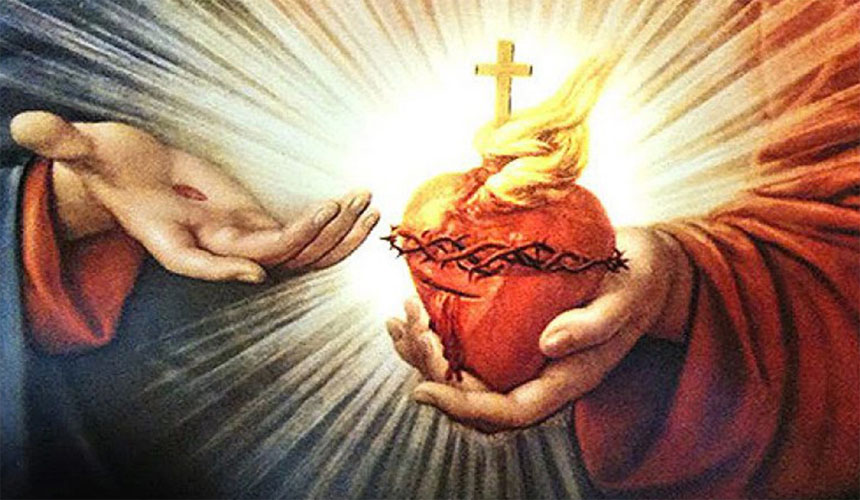 • June 2, 2021, Today's Holy Rosary on YouTube — Daily broadcast at 7:30 pm ET
• Audio Podcast of this Rosary Available Here Now!
Friends of the Rosary:
As we pray the first Luminous mystery today and commit to cultivate our openness to the Holy Spirit, we rejoice with the upcoming feasts of June: Pentecost (June 5), Mary Mother of the Church (June 6), Trinity Sunday (June 12), Corpus Christ (June 19), the Sacred Heart of Jesus (June 24), and the Immaculate Heart of Mary (June 25).
In addition, we commemorate the solemnities of the Nativity of St. John the Baptist (June 24) and Sts. Peter and Paul (June 29), along with the memorials of other great saints.
Overall, the month is dedicated to the Sacred Heart of Jesus, present on earth in the Blessed Sacrament, as human manifestation of God's Love for men. This is a great month to increase our spiritual richness and accumulate treasures in Heaven for eternity.
Meanwhile, the secular world, influenced by darkness, reacts by inventing other type of celebrations. Be awake and invoke St Michael the Archangel for the spiritual battle of June!
Ave Maria!
Jesus, I Trust In You!
+ Mikel A. | RosaryNetwork.com, New York
[ Second Year Anniversary | In the Memory of María Blanca ]