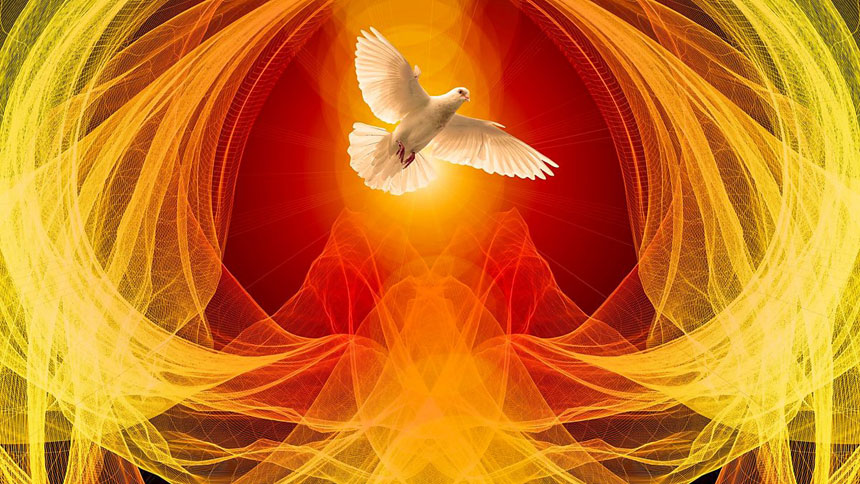 • June 3, 2021, Today's Holy Rosary on YouTube — Daily broadcast at 7:30 pm ET
• Audio Podcast of this Rosary Available Here Now!
Friends of the Rosary:
This Sunday, June the 5th, Feast of the Pentecost, the event when the Holy Spirit descended upon the Apostles, we culminate the 50 days of the Easter session.
During Easter, we celebrated the Divine Mercy Sunday and the Ascension. And now, this Sunday, we rejoice with the arrival of the Spirit of God.
All of it, when we begin the month of the Sacred Heart of Jesus, as the source of love, and peace. We witness the power of the sacrificial and merciful love that flows from the Heart of Jesus.
The devotion to the Sacred Heart started en the seventeenth century when the French nun, St. Margaret Mary Alacoque learned about this advocacy to venerate Christ, while she prayed before the Blessed Sacrament. Alacoque wrote: "He disclosed to me the marvels of his Love and the inexplicable secrets of his Sacred Heart."
In June, the feast of the Sacred Heart of Jesus falls on the Friday after the second Sunday after Pentecost.
Ave Maria!
Jesus, I Trust In You!
+ Mikel A. | RosaryNetwork.com, New York
[ Second Year Anniversary | In the Memory of María Blanca ]