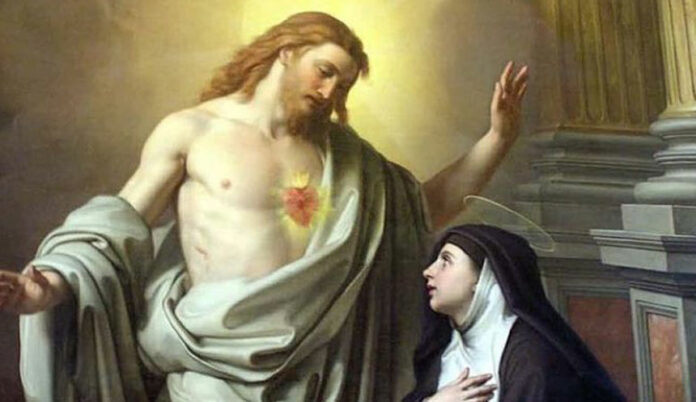 • June 2, 2023, Today's Rosary on YouTube | Daily broadcast at 7:30 pm ET
• Audio Podcast of this Rosary is Available Here Now!
Friends of the Rosary:
The Month of June is dedicated to the Sacred Heart of Jesus.
The God's Church celebrates the Solemnity of the Sacred Heart of Jesus on the Friday following the second Sunday after Pentecost, this year on June 16th.
The devotion to the Sacred Heart remains as one of the most widespread and popular in the Church, regardless of the attempts of our secular society to discredit this practice and impose weird ideological alternatives.
In the light of the Scriptures, the term "Sacred Heart of Jesus" denotes the mystery of Christ, the totality of his being: the Son of God, uncreated wisdom, source of salvation and sanctification of mankind, and infinite divine-human merciful love.
Also, according to this devotion, the first Friday of each month was designated by Jesus himself as consecrated to honoring his Sacred Heart, to increase our love for him and to make reparation for past and present offenses against his love.
Ave Maria!
Jesus, I Trust In You!
+ Mikel A. | RosaryNetwork.com, New York