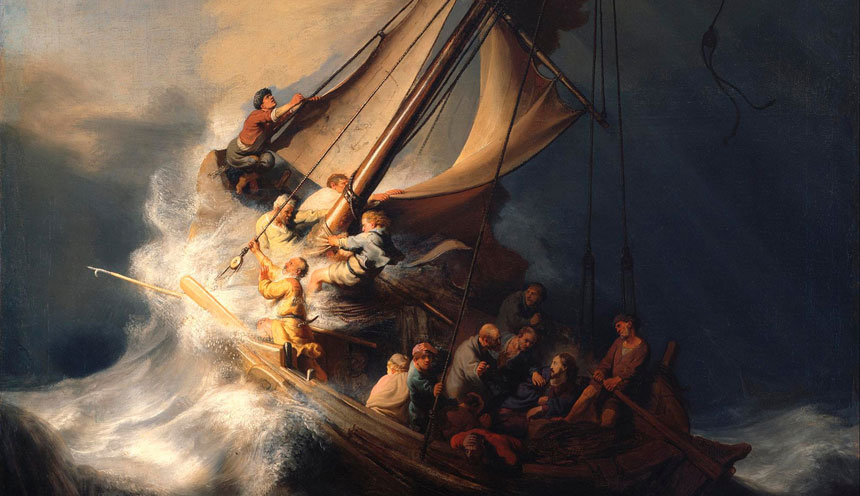 • June 20, 2021, Holy Rosary Today 7:30 pm ET, YouTube.com/TheRosaryNetwork
• Audio Podcast available by 7:00 pm ET
Friends of the Rosary:
We see today in the Gospel of Mark (Mk 4:35-41) how Jesus Christ has dominance over the wind and sea. The wind ceased at His command. In his control over nature and the entire universe, the living God encourages us to have faith and not be concerned about tomorrow.
"Do not worry about tomorrow; tomorrow will take care of itself," says Jesus (Mt 6:24-34)
If the Almighty asks us this, why we are so upset about what's upcoming?
It's the lack of the three theological virtues: faith, hope, and charity — that we remind at the beginning of the Rosary. This absence of light leads us to fear, and fear is the door to darkness.
Trust in Jesus and our heavenly Mother is all that we need.
Ave Maria!
Jesus, I Trust In You!
+ Mikel A. | TheRosaryNetwork.org, New York