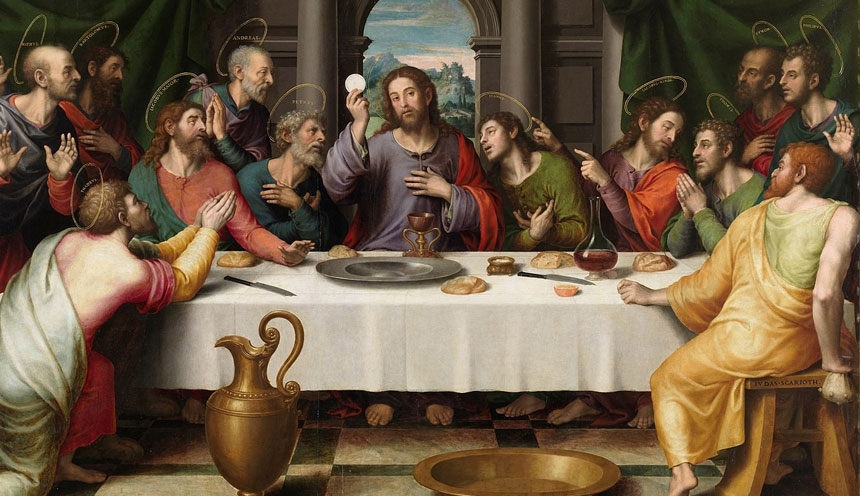 • June 20, 2021, Today's Holy Rosary on YouTube — Daily broadcast at 7:30 pm ET
• Audio Podcast of this Rosary Available Here Now!
Friends of the Rosary:
The Holy Eucharist is the source and summit of our Christian life.
Many priests remembered this truth yesterday, when we celebrated the Corpus Christi Sunday around the Blessed Sacrament and the Body and Blood of Jesus.
The Eucharist — which is Jesus Christ himself — is the alpha and the omega, the beginning and the end of our faith. What do we mean with this?
The Eucharist leads us into the world of daily life and daily struggle for survival, and it takes us back home to the presence of God. It's a dialogue between God and man together, a mutually giving and receiving relationship. God offers Himself to man through Christ first.
This communion with God lives out in the theological virtues of faith, hope and charity, that we invoke at the beginning of the Rosary.
Ave Maria!
Jesus, I Trust In You!
+ Mikel A. | RosaryNetwork.com, New York
[ Second Year Anniversary | In the Memory of María Blanca ]