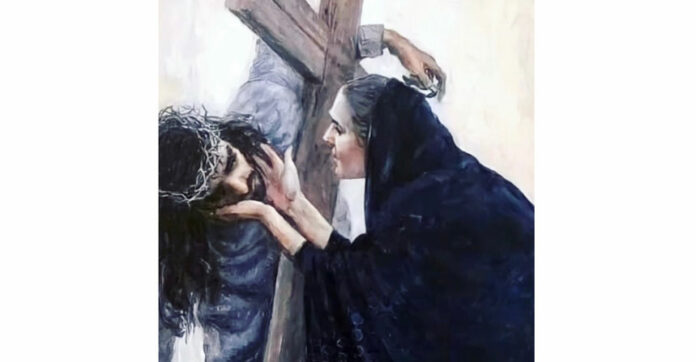 • June 20, 2023, Today's Rosary on YouTube | Daily broadcast at 7:30 pm ET
• Audio Podcast of this Rosary is Available Here Now!
Friends of the Rosary:
To aim for perfection, in imitation of Jesus Christ, we have to pray for sinners and enemies, as Our Lord said to his disciples, and we are reminded today (Mt 5:43-48):
"Love your enemies and pray for those who persecute you, that you may be children of your Heavenly Father."
The Most Holy Virgin Mary revealed to us in Fatima that many souls are lost in Hell because there is no one who prays for them.
The Divine power is built on love, not only for the faithful and the righteous, but also for everyone. The mercy of Christ reaches anyone, especially the greatest sinners.
Mind you, we love the sinners but we reject their sin—and any sin at this point. When we interact with them, we have to graciously make it clear that sin destroys every soul.
Ave Maria!
Jesus, I Trust In You!
To Jesus through Mary!
+ Mikel A. | RosaryNetwork.com, New York