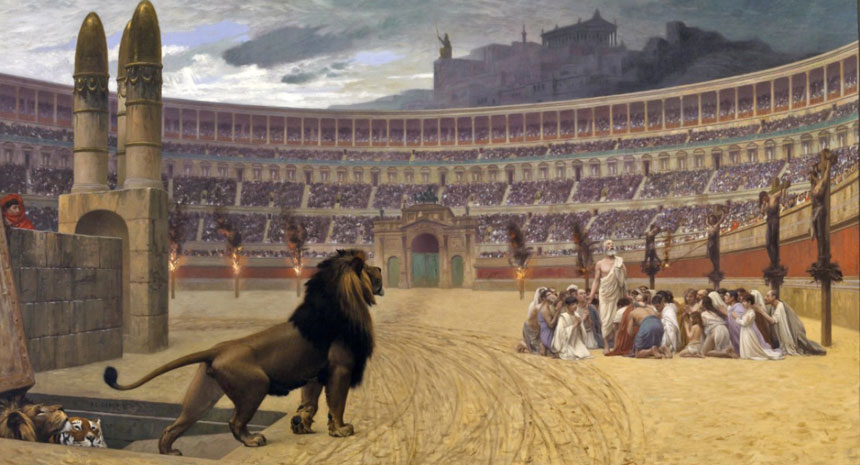 • June 30, 2021, Holy Rosary Today 7:30 pm ET, YouTube.com/TheRosaryNetwork
• Audio Podcast available by 7:00 pm ET
Friends of the Rosary:
Today is the Memorial Day of the first Christians persecuted en masse and martyred.
In the year 64, Emperor Nero — a mad and evil soul who hated the human race and committed suicide at the age of thirty-one — put many Christians to death: by crucifixion, being tied to posts and lit up as human torches, or feeding wild animals in his circus. Peter and Paul were probably among the victims.
These "proto-martyrs" of Rome, disciples of the apostles, were a powerful testimony that led to many conversions in the early Roman Church.
In the first century, preaching the truth of Jesus Christ met a brutal opposition. Today, when it is not causing killing, it is prompting ideological persecution, as many priests and faithful in the U.S. and Europe suffer.
The living God continues rewarding many saints-heroes with the crown of martyrdom.
The blood of martyrs has always been the seed of Christianity.
Ave Maria!
Jesus, I Trust In You!
+ Mikel A. | TheRosaryNetwork.org, New York