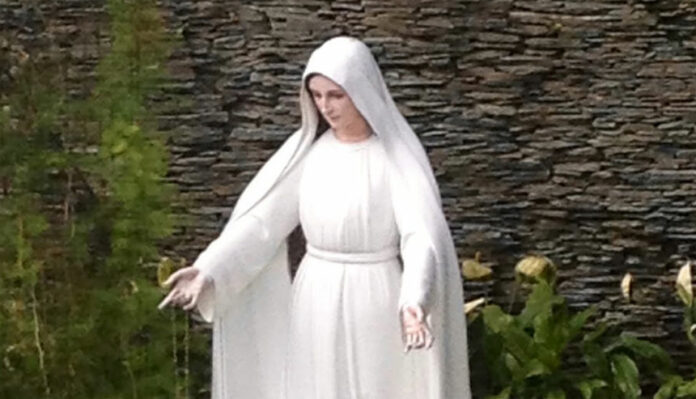 • June 9, 2023, Today's Rosary on YouTube | Daily broadcast at 7:30 pm ET
• Audio Podcast of this Rosary is Available Here Now!
Friends of the Rosary:
Yesterday, we commemorated Mary, Mediatrix of All Graces.
Jesus Christ is the Author of all graces, and Mary mediated to the world when she agreed to be the human mother of God.
Mary, Advocate for people of God and Mother of Jesus as Co-redemptrix, takes the petitions of her earthly children, especially in times of difficulties, and brings them through her maternal intercession before her Son.
The Mediatrix performs this task in intimate union with the Holy Spirit, the Sanctifier.
Vatican II referred to Mary as a "mother to us in the order of grace " (Lumen Gentium, n. 62). Several twentieth century popes taught the doctrine of Mary as Mediatrix of all graces, quoting the words of St Bernard: "It is the will of God that we obtain all favors through Mary."
In the Old Testament, the Queen Mother brought the petitioned needs of the people of Israel to the throne of her son the King (cf. 1 Kings 2:19). Now Mary is the new Queen Mother and Advocate in the new Kingdom of her Son, Christ the King.
Ave Maria!
Jesus, I Trust In You!
+ Mikel A. | RosaryNetwork.com, New York