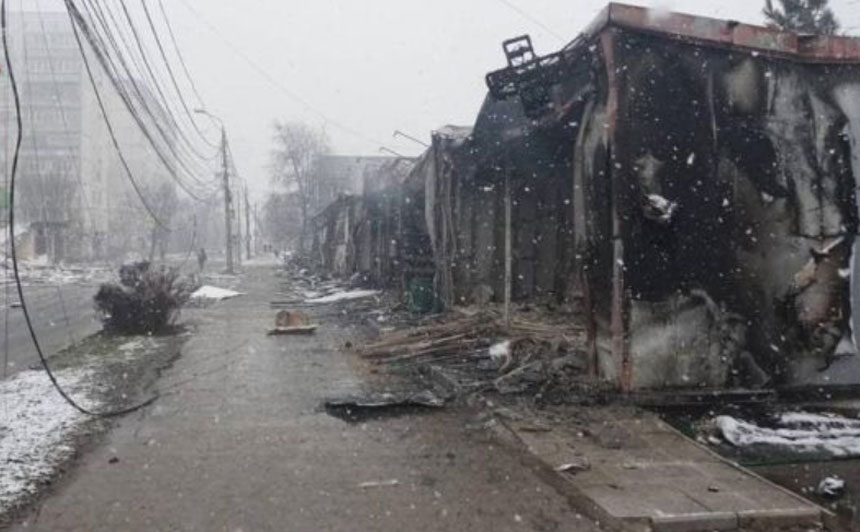 [ In the Memory of María Blanca ]
• March 15, 2021, Today's Holy Rosary in YouTube — Daily broadcast at 7:30 pm ET
• Audio Podcast of this Rosary Available Here Now!
• In Memoriam of Maria Blanca: Testimonials
Friends of the Rosary:
Mariupol, in southwestern Ukraine, was founded by the Greek community as the "City of Mary." Now it has been transformed into a living hell. Bombs and rockets are falling everywhere on peaceful inhabitants. There is shooting at random. The whole town is like one big battlefield.
Mariupol, with a population of almost 400,000 people, is under siege, surrounded by the Russian army. People are just sitting in their basements, dying from hunger.
Last week, we saw horrific scenes of the bombarding of a maternity house as well as scenes of mass graves, common burials, where hundreds of lifeless bodies are laid to rest.
Priest Fr. Marek Kowalsky, from Mariupol, said that the Devil is furiously out because Mariupol is the city dedicated to the Virgin Mary. He asked for prayers and fasting to stop the Evil One.
Ave Maria!
Jesus, I Trust In You!
+ Mikel A. | RosaryNetwork.com, New York