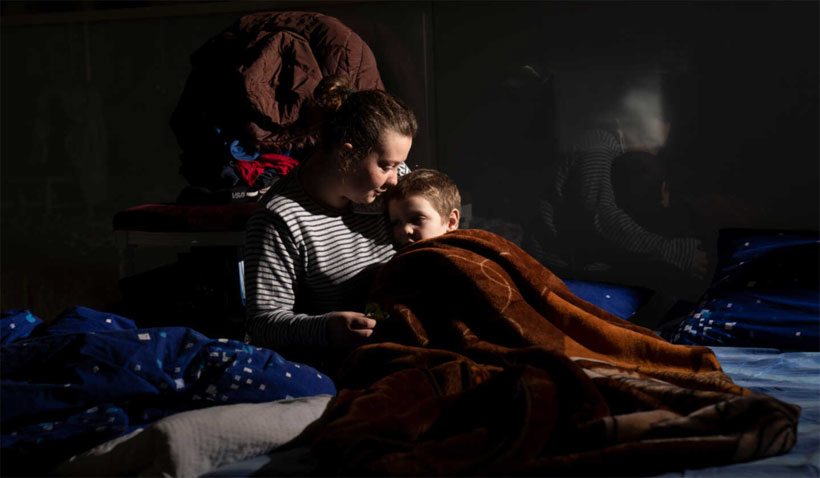 [ In the Memory of María Blanca ]
• March 14, 2021, Today's Holy Rosary in YouTube — Daily broadcast at 7:30 pm ET
• Audio Podcast of this Rosary Available Here Now!
• In Memoriam of Maria Blanca: Testimonials
Friends of the Rosary:
What is needed in the Russia – Ukraine war is more prayer. When humans end up causing destruction and death only the Divinity can fix things. For that, we need to ask for help from the Heavens.
On one hand, President Putin needs to convert and embrace his Christian Orthodox faith. On the other, President Zelenskyy should ask the West, in addition to material help and weapons, lots of prayers. He could start by himself as well — with the permission of the New World Order.
Just picture for a second Ukrainian people praying the Rosary in the streets, asking for the intervention of Our Lady. Pretty much as it happened in the Battle of Lepanto and many other conflicts. Do you think that Our Lady of the Rosary would help?
We know that She would help. But we need to ask Her with a clean heart.
Ave Maria!
Jesus, I Trust In You!
+ Mikel A. | RosaryNetwork.com, New York