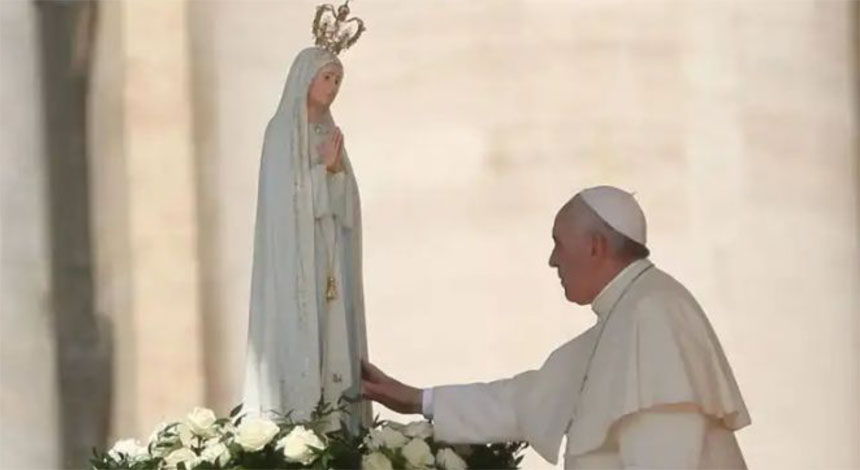 [ In the Memory of María Blanca ]
• March 17, 2021, Today's Holy Rosary in YouTube — Daily broadcast at 7:30 pm ET
• Audio Podcast of this Rosary Available Here Now!
• In Memoriam of Maria Blanca: Testimonials
Friends of the Rosary:
On March 25, the Solemnity of the Annunciation of the Lord, Pope Francis will consecrate Russia and Ukraine to the Immaculate Heart of Mary. It will be during the Celebration of Penance at 5 pm Italian time in Saint Peter's Basilica.
This prayer is extraordinary because it is connected to what the Virgin Mary said in Fatima in 1917. Our Lady said that the consecration of Russia to her Immaculate Heart would bring a period of world peace.
However, the Russian Orthodox Patriarch Kirill has not publicly condemned Putin's aggression and the invasion of Ukraine.
Sooner than later, "the Immaculate Heart of Mary will triumph in the end", as the Holy Virgin said to Sister Lucia, one of the three Fatima visionaries,
"The Holy Father will consecrate Russia to me, and she shall be converted, and a period of peace will be granted to the world," She added.
Ave Maria!
Jesus, I Trust In You!
+ Mikel A. | RosaryNetwork.com, New York