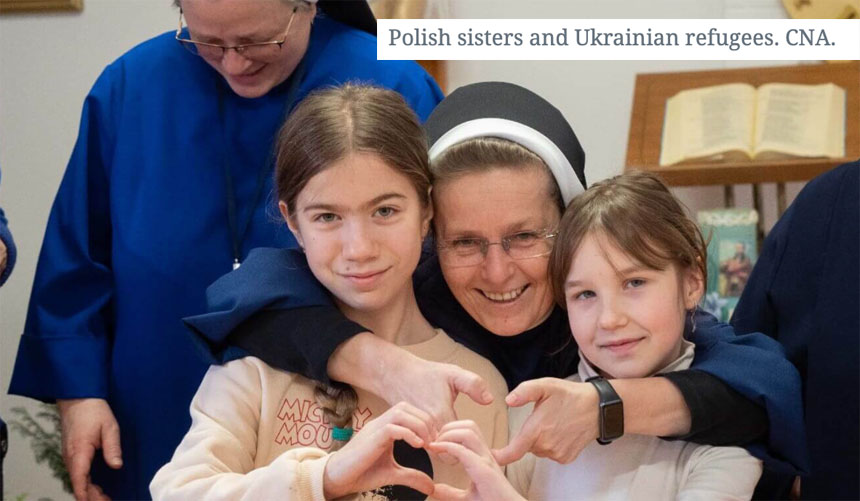 [ In the Memory of María Blanca ]
• March 18, 2021, Today's Holy Rosary in YouTube — Daily broadcast at 7:30 pm ET
• Audio Podcast of this Rosary Available Here Now!
• In Memoriam of Maria Blanca: Testimonials
Friends of the Rosary:
The Russian military is leaving cities in ruins as the civilian death number rises. In Mariupol, the City of Mary, a theater full of children was hit by a Russian strike. Mariupol shows how far the darkness agents are going.
Putin's unprovoked attack and invasion of Ukraine has generated terror, destruction, mass murder, and the multiplication of widows and orphans.
As Catholics, we are united for the conversion of Russia and Ukraine to the true faith.
On an immediate level, it means turning Russia away from invading Ukraine. Rightly after, we pray for the consecration of Russia and Ukraine to the Immaculate Heart of Mary.
The enemies of Christ must repent. The wrath of God might fall upon them if they don't abandon their wicked agenda.
Ave Maria!
Jesus, I Trust In You!
+ Mikel A. | RosaryNetwork.com, New York