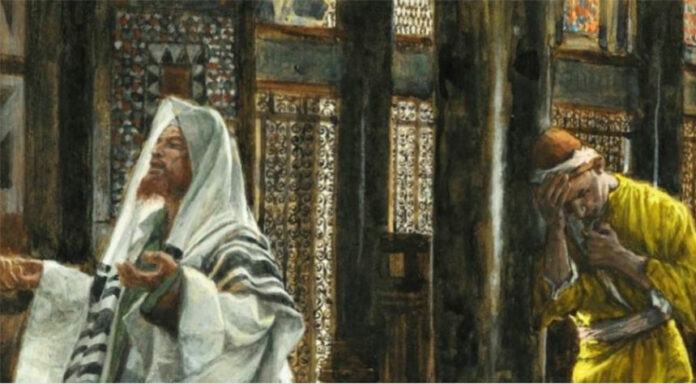 • March 18, 2023, Today's Rosary on YouTube | Daily broadcast at 7:30 pm ET
• Audio Podcast of this Rosary is Available Here Now!
Friends of the Rosary:
We pray today's Joyful Mysteries from St. Michael the Archangel Parish, in Greenwich, Connecticut. Fr. Richard Murphy leads the Holy Rosary.
In the reading today (Lk 18:9-14), Lord Jesus says: "Everyone who exalts himself will be humbled, and the one who humbles himself will be exalted."
The Son of God addressed the parable of two people who went up to the temple area to pray; one was a Pharisee and the other was a tax collector.
The Pharisee prided himself on being the perfect religious practitioner. The tax collector was ashamed of his sins and asked mercy from the Lord.
The Divinity loves people humble in spirit and who ask for mercy. The arrogant are far from the Kingdom.
Ave Maria!
Jesus, I Trust In You!
+ Mikel A. | RosaryNetwork.com, New York