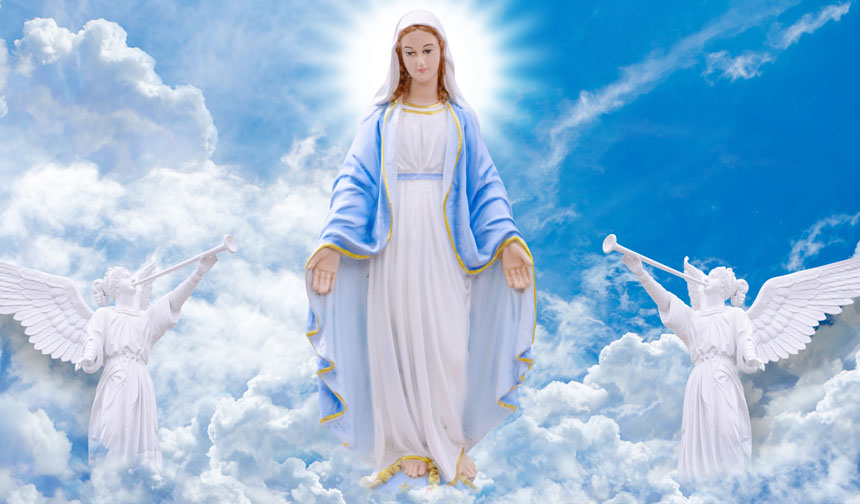 [ Second Year Anniversary | In the Memory of María Blanca ]
• March 23, 2021, Today's Holy Rosary in YouTube — Daily broadcast at 7:30 pm ET
• Audio Podcast of this Rosary Available Here Now!
• In Memoriam of Maria Blanca: Testimonials
Friends of the Rosary:
How would you respond to this question posed by a participant on our YouTube forum:
Where does the Bible say that the Rosary would be holy? Isn't our Lord the only One who determines what's holy?
We invite you to answer. Our summarized response:
The Virgin Mary, the Mother of Jesus Christ and the Mother of all the Humanity, gave the Holy Rosary to the Church – the universal Church, created by Jesus Himself — via St. Dominic of Guzman in the twelve century. The Magisterium of the Church is part of the history of Salvation and the Kingdom of Heaven on Earth.
Protestants separated from the Holy and Apostolic Church five centuries ago, due to a disgruntled priest, and they continue to be lost, still questioning the True Faith.
With all charity and humility, we invite doubters of Rosary to cultivate themselves, in full freedom. They will reach Jesus Christ through His Blessed Mother, Queen of the Universe. Their life will change forever.
Pray to the Immaculate Conception and Our Lady of the Rosary — Mary identified Herself this way in several supernatural apparitions. She will enlighten you.
God incarnated in Jesus through Mary, the first disciple of the Lord.
To be Christian you need to be Marian, and to be Marian you need to be Rosarian!
Ave Maria!
Jesus, I Trust In You!
+ Mikel A. | RosaryNetwork.com, New York