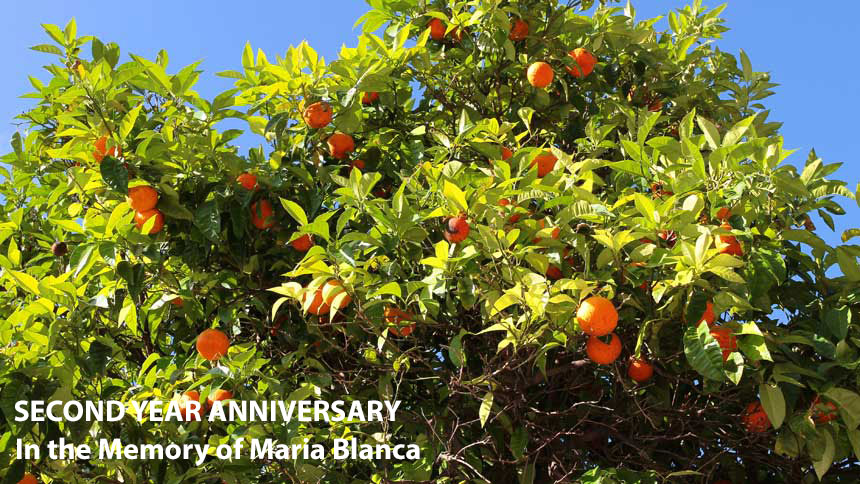 [ Second Year Anniversary | In the Memory of María Blanca ]
• March 22, 2021, Today's Holy Rosary in YouTube — Daily broadcast at 7:30 pm ET
• Audio Podcast of this Rosary Available Here Now!
• In Memoriam of Maria Blanca: Testimonials
Friends of the Rosary:
Are we bearing good fruits in our life?
In Sunday's reading (Lk 13:1-9), Jesus Christ told his disciples the parable of the fig tree that would be cut it down as it was not bearing any fruit.
Our Good Lord gives us countless opportunities to repent and thrive.
You might wonder, what is the fruit to bear as we don't show a sinful life and mostly follow the commandments?
The fruit is not other than love. When we lack love we have nothing.
Ave Maria!
Jesus, I Trust In You!
+ Mikel A. | RosaryNetwork.com, New York