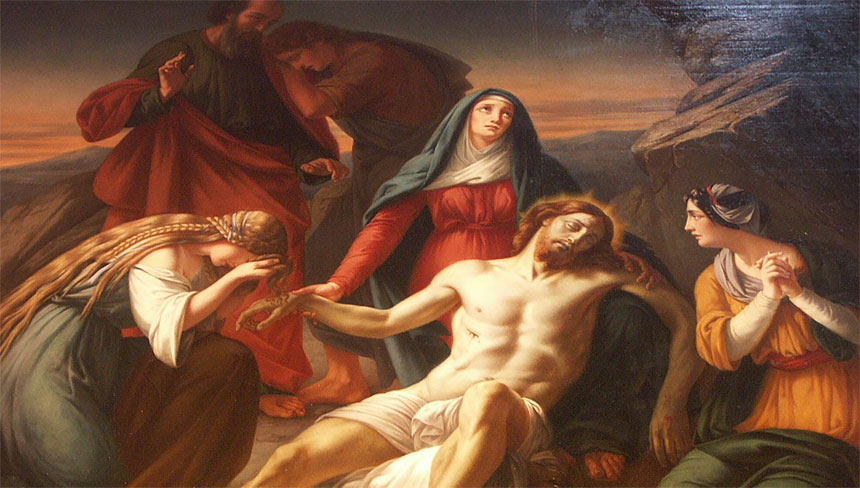 • March 24, 2021, Holy Rosary Today 7:30 pm ET, YouTube.com/TheRosaryNetwork
• Audio Podcast available by 6:00 pm ET
Friends of the Rosary:
This Sunday is Palm Sunday. Jesus Christ enters into his own city on a humble donkey. The Son of God is completing his work as our Messiah: He would suffer an excruciating passion and death — defeating mankind's sin and the power of Satan — and He would rise again triumphant and immortal. Jesus would be the first resurrected man in history.
With His life, death, and resurrection, He would purchase for us hope now and eternal life later. He would save us from our dysfunctional and troubled existence here on Earth.
The big lesson for humanity is precisely this: accept a patient suffering in order to merit resurrection and everlasting joy. As He said, take your own cross and follow me. This is the secret of a successful existence — that the Evil One tries to hide: humble yourself, help your neighbor, and trust in Jesus and Mary. In one sentence: imitate Jesus Christ, have faith. His own Mother will help us with this life's goal. 
Ave Maria!
[Written by Mikel A. | TheRosaryNetwork.org, New York]