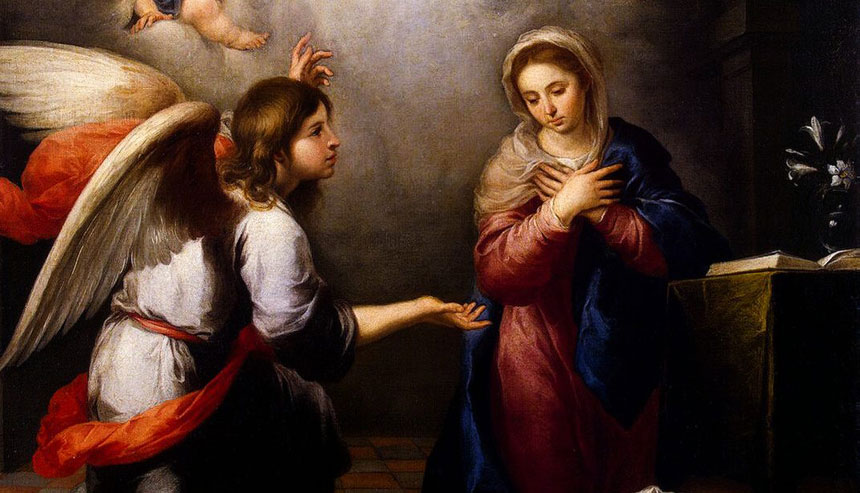 • March 25, 2021, Holy Rosary Today 7:30 pm ET, YouTube.com/TheRosaryNetwork
• Audio Podcast available by 6:00 pm ET
Friends of the Rosary:
Today, we solemnly honor the mystery of the Annunciation: Christ's incarnation, the central point of human history.
Christ entered the world assuming human nature in the womb of the Virgin Mary. God wanted to entrust His plan of salvation into the hands of a virgin.
Mary said "yes" to the angel Gabriel. She gave her "fiat". "Behold, I am the handmaid of the Lord; let it be to me according to your word." (Luke 1:26-38)
The Virgin Mary agreed not only with bearing Jesus but also with enduring countless sufferings — as we will see tomorrow, Friday of Sorrows.
With her acceptance, Mary corrected the damage done by Adam and Eve and turned humanity into the Divinity.
With the Annunciation, we see the great things that God can bring when we cooperate with Him. Our holiness will be measured by how well we imitate Jesus.
When we pray the Rosary and recite the Angelus we look to Mary as our best example of how to embrace God's will.
Ave Maria!
[Written by Mikel A. | TheRosaryNetwork.org, New York]