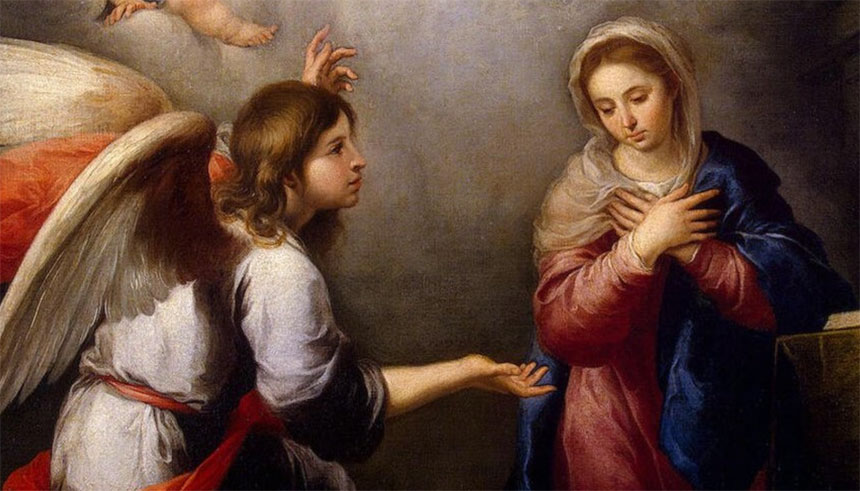 [ Second Year Anniversary | In the Memory of María Blanca ]
• March 25, 2021, Today's Holy Rosary in YouTube — Daily broadcast at 7:30 pm ET
• Audio Podcast of this Rosary Available Here Now!
• In Memoriam of Maria Blanca: Testimonials
Friends of the Rosary:
We observe today, March 25th, the Solemnity of the Annunciation. This feast — which started in the fourth century— celebrates the Incarnation of the Second Person of the Holy Trinity, the salvation of all mankind, and the deep love God has for us, as St. Augustine and other Church fathers wrote.
The Angel Gabriel came to the Virgin Mary to announce to her the special mission God had chosen for her in being the mother of His only son.
Mary humbly gave her Fiat and undid what Eve damaged. The first joyful mystery of the Rosary and the Angelus highlights the importance of today's solemnity.
Ave Maria!
Jesus, I Trust In You!
+ Mikel A. | RosaryNetwork.com, New York