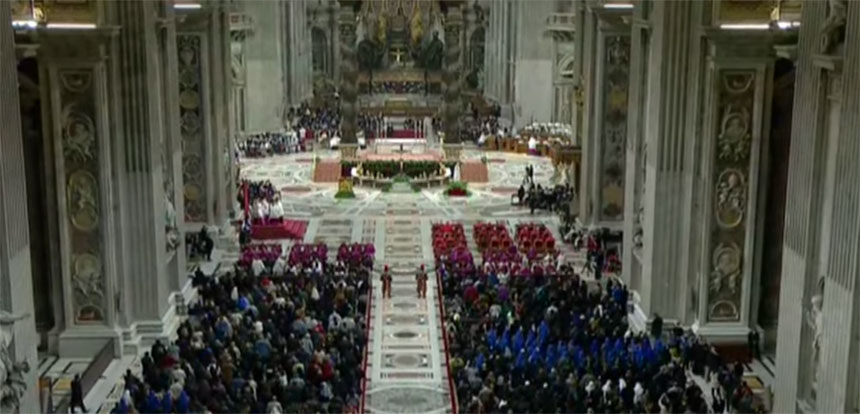 [ Second Year Anniversary | In the Memory of María Blanca ]
• March 26, 2021, Today's Holy Rosary in YouTube — Daily broadcast at 7:30 pm ET
• Audio Podcast of this Rosary Available Here Now!
• In Memoriam of Maria Blanca: Testimonials
Friends of the Rosary:
Yesterday, in the U.S., Latin America, Europe, and Asia, on the Solemnity of the Annunciation, bishops joined Pope Francis' consecration of Russia and Ukraine to the Immaculate Heart of Mary. One common prayer around Ukraine united the world for some hours. The human family — or at least the family of the true faith — recognized its frailty.
The faithful saw in the grace of God through Mary the answer to face the evil of the war-makers and their collaborators. Catholics sent a message of peace, solidarity, and fraternity against evil and destruction. We also sent a solution to the world: prayer. The prayer to the resurrected Jesus is the answer.
Prayer in all humility and charity is what will allow receiving Jesus and Mary in our hearts. That will stop the war. That's a message to our Ukrainian brothers, as well. Show loudly to the world that you are praying. Invoke the Rosary of Mary, if possible!
Ave Maria!
Jesus, I Trust In You!
+ Mikel A. | RosaryNetwork.com, New York