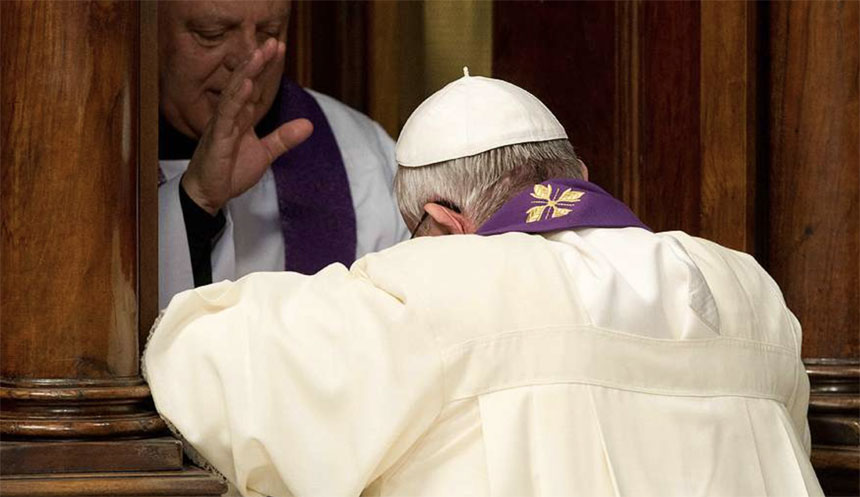 [ Second Year Anniversary | In the Memory of María Blanca ]
• March 28, 2021, Today's Holy Rosary in YouTube — Daily broadcast at 7:30 pm ET
• Audio Podcast of this Rosary Available Here Now!
• In Memoriam of Maria Blanca: Testimonials
Friends of the Rosary:
The practice of "going to confession" — meaning, acknowledging sins and failures — has dramatically decreased over the past half-century.
Most people don't feel the need for confession. Moreover, many say, "I haven't killed anyone, I do not lie, I'm a good person." Another typical answer is, "I don't have any sins." 
"Well," I answered yesterday to a family member, "that's precisely a sin: lack of humility for not acknowledging our sins; only Jesus and Mary had no sins." 
A diminished sense of sin is an anomaly dominant in our society.
No one is perfect. And that's why we need to be cleansed before approaching the Lord. For that, we confess our sins to a priest and receive the Sacrament of Penance and Reconciliation. This Lent is the perfect time for it.
Ave Maria!
Jesus, I Trust In You!
+ Mikel A. | RosaryNetwork.com, New York