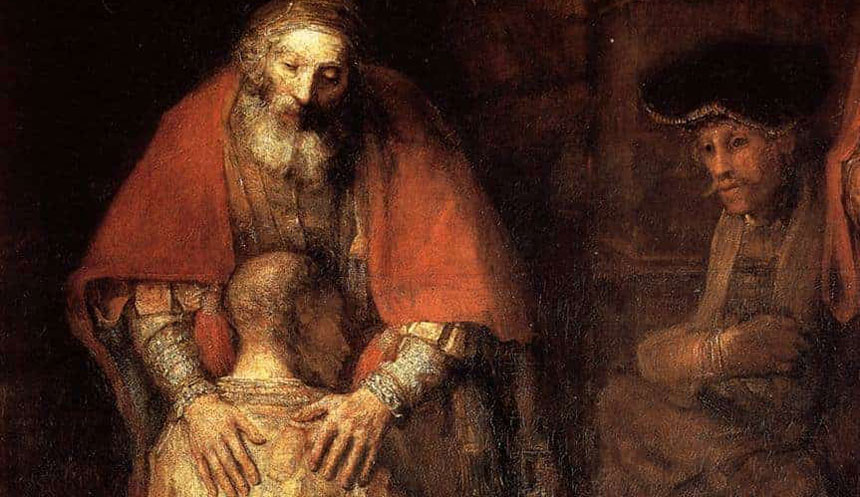 [ Second Year Anniversary | In the Memory of María Blanca ]
• March 27, 2021, Today's Holy Rosary in YouTube — Daily broadcast at 7:30 pm ET
• Audio Podcast of this Rosary Available Here Now!
• In Memoriam of Maria Blanca: Testimonials
Friends of the Rosary:
This fourth Sunday of Lent is proclaimed the infinite mercy of God through the well-known Parable of the Prodigal Son (Luke 15:20-24).
The parable paints a picture of God's unconditional love for us and demonstrates how we should love our brothers and sisters in Christ — a very timely virtue in these times of war in Ukraine with death and millions of refugees.
When we arrive at the Father's house, with sincere repentance, He welcomes us with loving arms. The Father is overwhelmed with joy and holds a feast in our honor.
God loves us while we are sinners because He is still our faithful and loving Father. Also, the parable shows us that other believers are all equal in His sight.
In the third Glorious Mystery that we pray today, we receive the merciful love of God through the Holy Spirit.
Ave Maria!
Jesus, I Trust In You!
+ Mikel A. | RosaryNetwork.com, New York