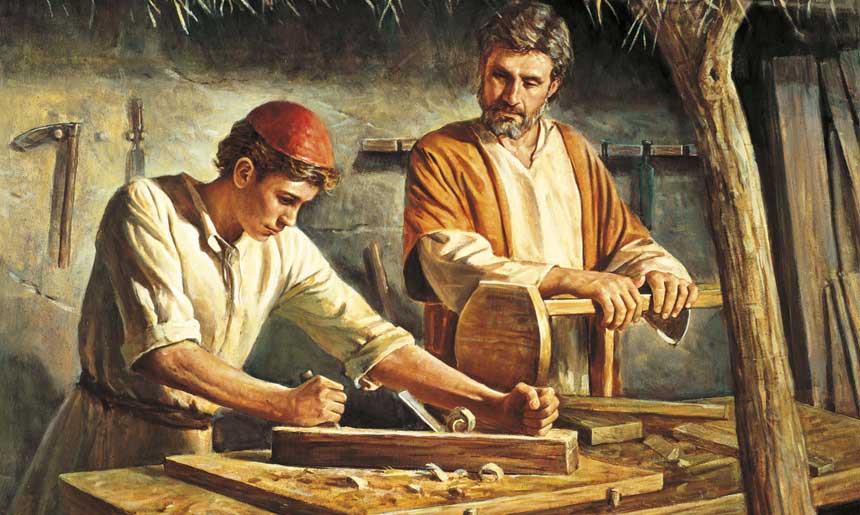 • May 1, 2021, Holy Rosary Today 7:30 pm ET, YouTube.com/TheRosaryNetwork
• Audio Podcast available by 6:00 pm ET
Friends of the Rosary:
Today is the Memorial Day of St. Joseph the Worker, a feast established by the magisterium of the Church in order to dignify and Christianize the concept of work and give to all workmen a model and protector.
This solemnity was established by Pope Pius XII in 1955 to also confront the perversity of communism and its related ideologies, since May 1 is celebrated in Godless Communist and Socialist countries as the Day of the International Solidarity of Workers.
We see the right to work and the dignity of human labor in the light of faith as an opportunity to glorify God. The principles explained by Leo XIII in Rerum Novarum and John Paul II in Centesimus Annus should be the guide used by nations.
We follow the example of St. Joseph and the holy family. By his daily labor, the Patron of the universal Church, provided for the necessities of his holy spouse and of the Incarnate Son of God. He performed his job with patience and joy, becoming an example to all laborers.
St. Joseph the Worker's festivity starts the month of May, dedicated to the Blessed Virgin Mary.
Ave Maria!
Jesus, I Trust In You!
St. Joseph, Pray for Us!
+ Mikel A. | TheRosaryNetwork.org, New York
___
"Workmen and all those laboring in conditions of poverty will have reasons to rejoice rather than grieve, since they have in common with the Holy Family daily preoccupations and cares" (Leo XIII).