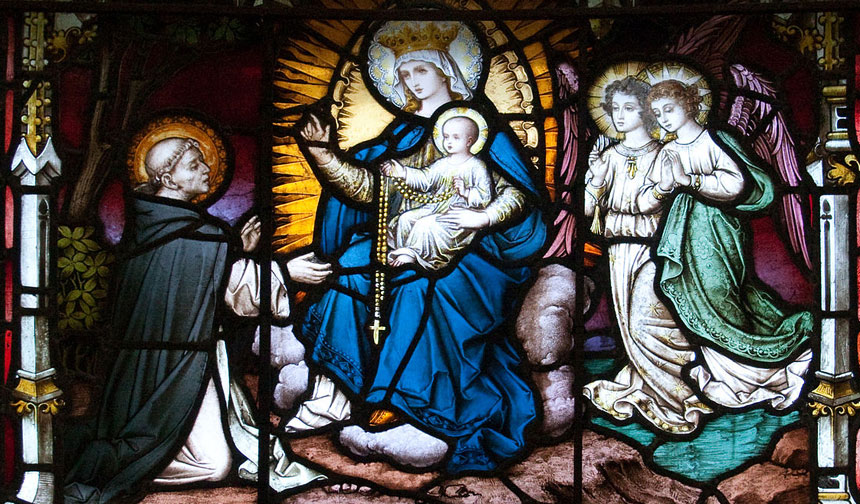 • May 22, 2021, Holy Rosary Today 7:30 pm ET, YouTube.com/TheRosaryNetwork
• Audio Podcast available by 7:00 pm ET
Friends of the Rosary:
In twenty centuries of Christianity, demons have twisted the minds of many with false ideas denying that Jesus Christ is the only Son of God and the Catholic Church is His Mystical Body and not just the hierarchy. Across history, there have been many heresies, and they will continue.
Our Rosary is our tool of orthodoxy that leads us to the true faith and makes evil spirits flee.
The Blessed Virgin Mary gave her Rosary to humanity, through the Spanish priest St Dominic of Guzman, as an instrument of truth to combat the heresy of that time, the Albigensian, in France.
In the XIII century, it was called the Marian Psalter. Two centuries later, it would adopt the name of the Rosary.
Through her apparition in Fatima, the Virgin Mary Herself confirmed the divine origin of Rosary, an idea that several amazing saints and Popes defended across history.
Ave Maria!
Jesus, I Trust In You!
+ Mikel A. | TheRosaryNetwork.org, New York