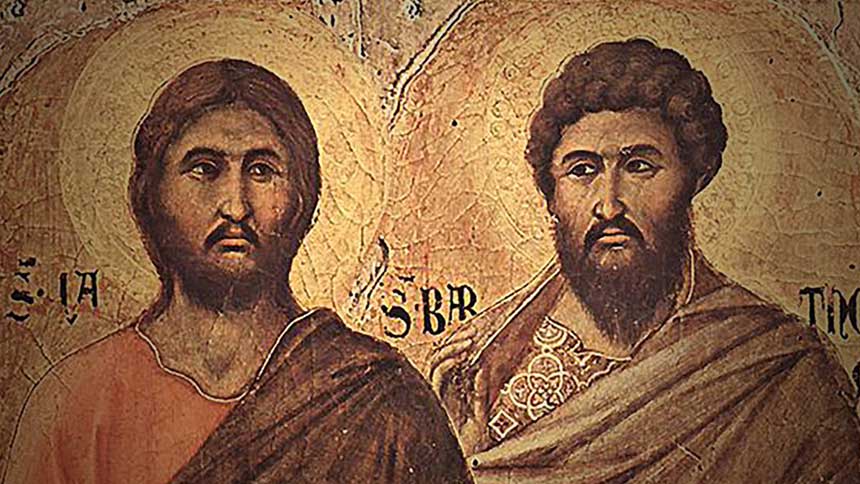 • May 3, 2021, Holy Rosary Today 7:30 pm ET, YouTube.com/TheRosaryNetwork
• Audio Podcast available by 6:00 pm ET
Friends of the Rosary:
Today, Monday of the Fifth Week of Easter is the feast day of the Apostles Philip and James the Less. They both suffered and were persecuted, but they placed their confidence in Jesus Christ and now rejoice in heaven.
We too must not be troubled and live in Christ and He in us. Jesus is the way, the truth, and the life, as we read today in the Gospel of John (Jn 14:6-14).
Jesus Christ wants to live in us — as long as we freely decide to surrender.
The reality that Jesus Christ is the vine and we are the branches goes beyond any moral teaching. The Son of God is the source of supernatural life in us. Without Him, we die spiritually and we sink on sin.
Ave Maria!
Jesus, I Trust In You!
+ Mikel A. | TheRosaryNetwork.org, New York