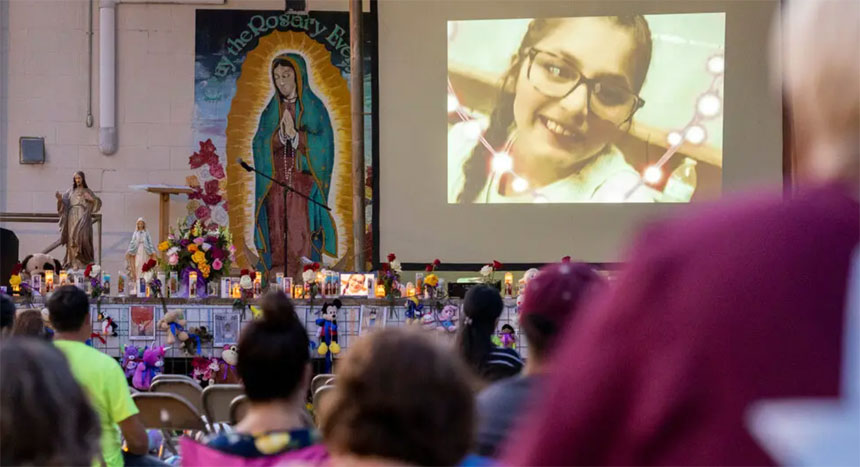 • May 30, 2021, Today's Holy Rosary on YouTube — Daily broadcast at 7:30 pm ET
• Audio Podcast of this Rosary Available Here Now!
Friends of the Rosary:
The Uvalde, Texas, mass shooting was also an attack on the Sacred Heart of Jesus.
Since the massacre, the families of the 21 victims, friends, and visitors are gathering to worship in the Sacred Heart Catholic Church, just a mile away from the elementary school. This is the local sanctuary that has become a nucleus for a community's grieving. So much pain and devastation were drawn to the Sacred Heart of Jesus and the Immaculate Heart of Mary.
This parish has been central to the lives of many in Uvalde, mostly fellow Hispanic brothers and sisters.
At the center of the parish, we see an image of Our Lady of Guadalupe, encouraging us to pray the Rosary every day.
Our today's Rosary is dedicated to the good people of Uvalde, so they can find comfort in the suffering heart of Jesus and Mary.
Ave Maria!
Jesus, I Trust In You!
+ Mikel A. | RosaryNetwork.com, New York
[ Second Year Anniversary | In the Memory of María Blanca ]