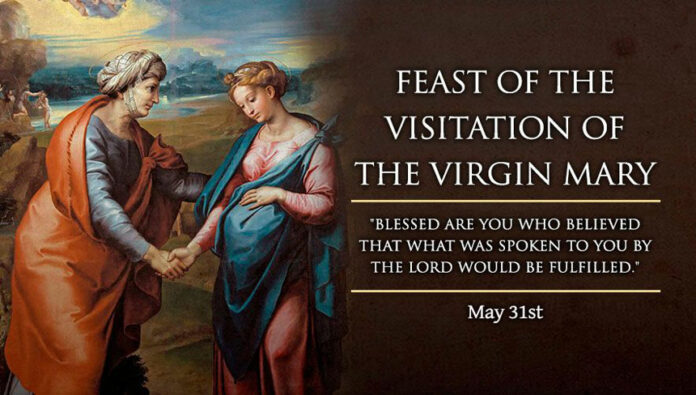 • May 31, 2023, Today's Rosary on YouTube | Daily broadcast at 7:30 pm ET
• Audio Podcast of this Rosary is Available Here Now!
Friends of the Rosary:
We celebrate today the Feast of the Visitation of the Blessed Virgin Mary.
This episode — the Second Joyful Mystery — recalls great truths and events: The visit of the Blessed Virgin Mary to her cousin Elizabeth shortly after the Annunciation; the cleansing of John the Baptist from original sin in the womb of his mother at the words of Our Lady's greeting; Elizabeth's proclaiming of Mary—under the inspiration of the Holy Spirit—as Mother of God and "blessed among women"; Mary's singing of the sublime hymn, Magnificat:
"My soul doth magnify the Lord, and my spirit hath rejoiced in God my Savior. Because he that is mighty, hath done great things to me, and holy is His name" (Lk. 1:46).
Ave Maria!
Jesus, I Trust In You!
+ Mikel A. | RosaryNetwork.com, New York