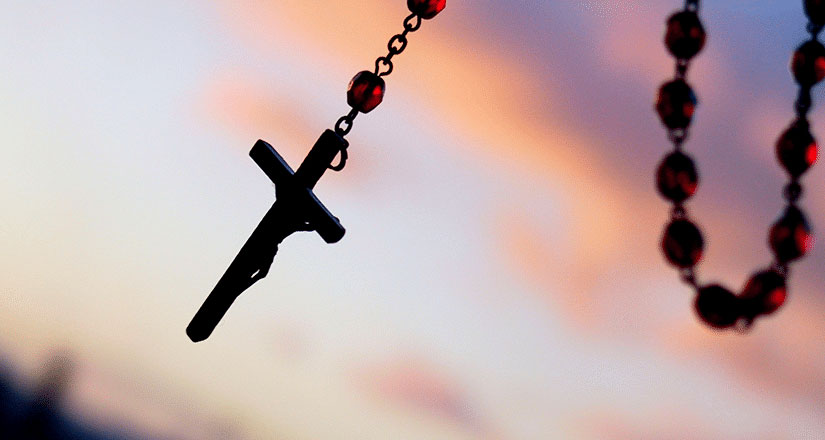 • November 10, 2020, Holy Rosary at 7:30 pm ET YouTube.com/TheRosaryNetwork
• Audio Podcast available by 6:00 pm ET
Friends of the Rosary,
The Holy Rosary is an indestructible spiritual sword that has become a sign of faithfulness.
The Blessed Virgin Mary gave the Rosary to the Spanish priest St Dominic in the twelve century to combat heresy and spread the true faith. Many Christians, including Martin Luther and other Protestants, tried everything to destroy it. Others, even within the Catholic Church, attempted to hide it.
Today very few Parishes pray the Rosary every day. A large number of Dominic religious people do not recite the Rosary. Many biographers of Dominic of Guzman do not mention the association of the Saint to the Rosary.
Friends, the Rosary will never perish because is a glorious tool handed to us by the Virgin Mary herself and perfected across centuries by many popes and saints, including Mother Teresa, Padre Pio, and John Paul II.
[Written by Mikel A | The Rosary Network, New York]