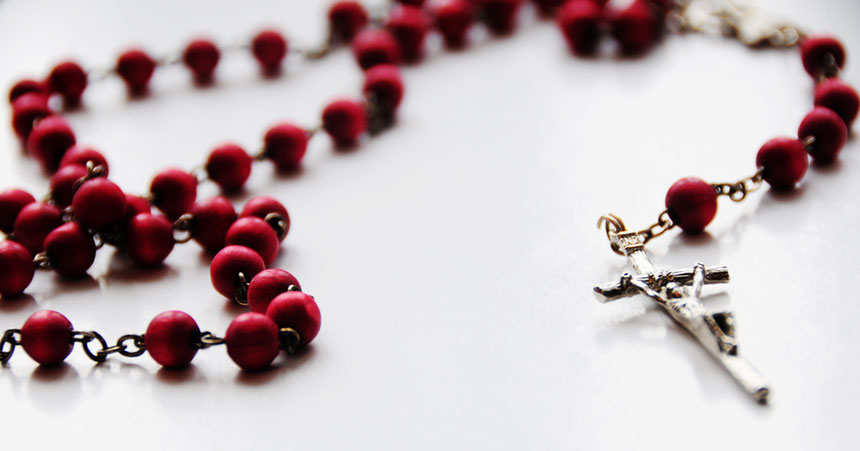 • November 12, 2020, Holy Rosary at 7:30 pm ET YouTube.com/TheRosaryNetwork
• Audio Podcast available by 6:00 pm ET
Friends of the Rosary,
To be a Christian we need to be a Marian. And to be a Marian we need to be a Rosarian. We go to the Father through Jesus Christ, and we meet Jesus through His Divine Mother, the Blessed Virgin Mary — as we learn in the second luminous mystery today.
Our Protestant friends miss the eternal truth that Mary is the new Eve, the Ark of the Covenant, and the Co-Redeemer in the Holy Trinity's salvation plan for humanity. Our Lady is the Mother of Jesus and our spiritual Mother.
If you have a Protestant relative or friend, talk to him or her about the infinite grace of the most perfect of all human creatures. Bring them a Rosary and teach them how to pray it.
The Holy Rosary opens the door to wisdom and happiness. The Holy Rosary is our lifeline to Heaven.
Ask the Holy Spirit the grace to learn how to persuade your friends.
As we approach Thanksgiving, could it be a better gift than teaching how to pray the Rosary?
[Written by Mikel A | The Rosary Network, New York]
—
Today in the Memorial Day of Saint Josaphat, Bishop and Martyr, we pray For being witnesses of the Rosary in the 21st century.
For fairness in the count of ballots in the US presidential elections, eliminating any possibility of vote fraud.
For rightful policies that reduce worldwide the spread of the COVID virus, and for having soon a safe, ethically produced vaccine.
For being open to the Holy Spirit in this meditation of the Rosary.