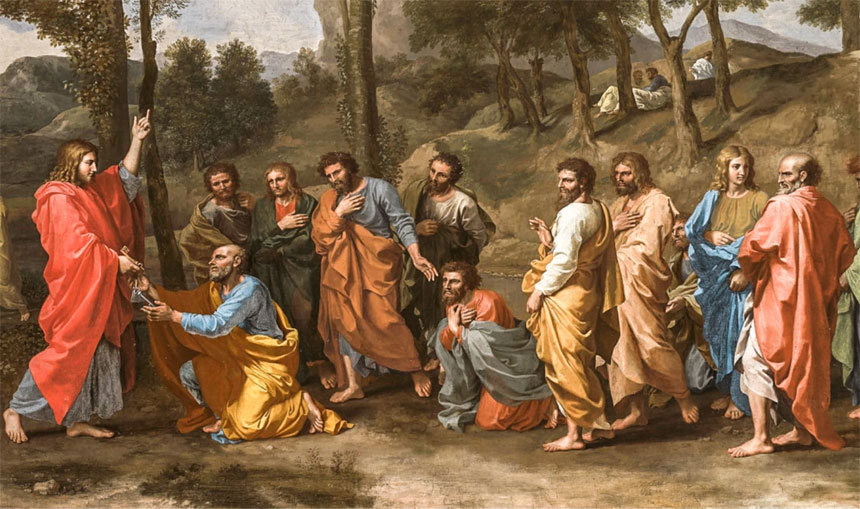 • November 12, 2021, Today's Rosary on YouTube | Daily broadcast at 7:30 pm ET
• Audio Podcast of this Rosary is Available Here Now!
Friends of the Rosary:
How often the homilies we heard on Sundays are uninspiring? Most importantly, why is that?
A top Italian theologian and Cardinal Raniero Cantalamessa said that pastors in parishes deliver soft messages to avoid any conflict. The problem is that a tailor-made doctrine is mostly useless.
Faithful people want to hear — and see it in practice — the message of Jesus Christ. And this message is far from being soft, as we read yesterday in the Gospel (LK 17:26-37).
Jesus said to his disciples, "Whoever seeks to preserve his life will lose it, but whoever loses it will save it."
The call to live as a witness of Christ is pretty radical, and it doesn't fit at all with today's secular society.
In Mark 8:34-37, He said, "If anyone would come after me, let him deny himself and take up his cross and follow me. For whoever would save his life will lose it, but whoever loses his life for my sake and the gospel's will save it. For what does it profit a man to gain the whole world and forfeit his soul?"
Ave Maria!
Jesus, I Trust In You!
All Saints, Pray for Us!
+ Mikel A. | RosaryNetwork.com, New York