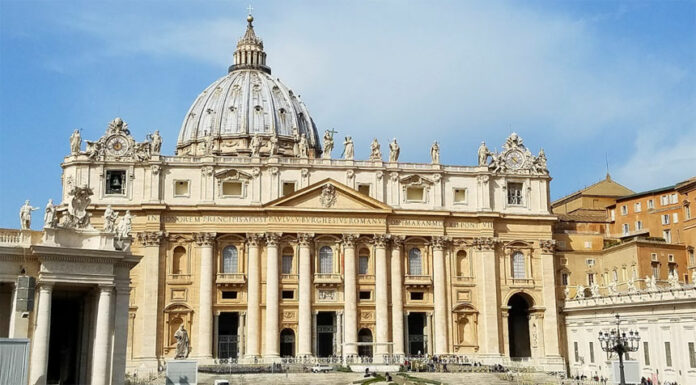 • November 18, 2023, Today's Rosary on YouTube | Daily broadcast at 7:30 pm ET
• The Audio Podcast of this Rosary is Available Here Now!
Friends of the Rosary:
Today Saturday's feast is dedicated to the Basilicas of St. Peter and St. Paul, at the Vatican and in the Ostian Way, in Rome, where both apostles were martyred.
The two holy tombs are a glory of Christendom.
The Eternal City has two principal churches, St. Peter's and St. John Lateran, the mother of all churches on earth, and the church to the bishop of Rome.
This celebration of today expresses the universal character of the Roman Church.
From all lands, Christians made pilgrimages to it as the rock of faith and the foundation of the Church.
From the perspective of the liturgy, the two churches honored today are prime examples connoting the heavenly Jerusalem.
Ave Maria!
Jesus, I Trust In You!
To Jesus through Mary!
+ Mikel A. | RosaryNetwork.com, New York