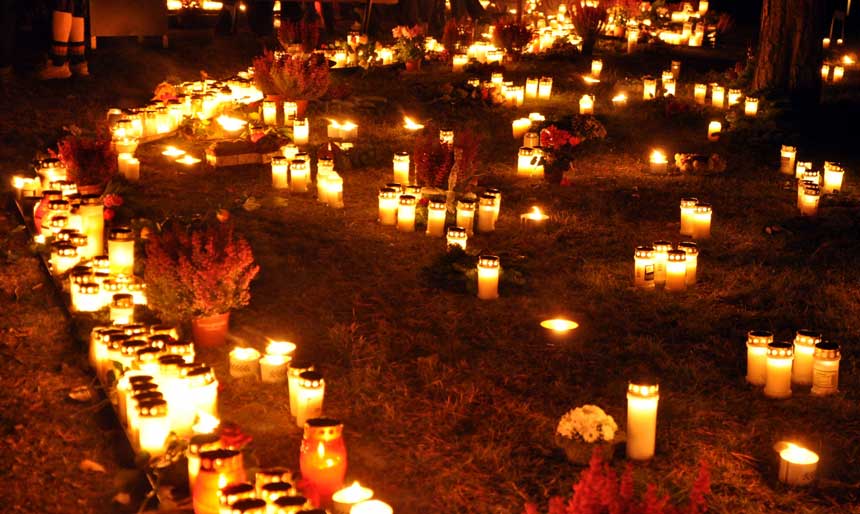 • November 2, 2020, Holy Rosary at 7:30 pm ET, at YouTube.com/TheRosaryNetwork
• Audio Podcast available by 6:00 pm ET
Friends of the Rosary,
Today, November 2, the day after the solemnity of All Saints we celebrate the feast All Souls Day, also known as the Commemoration of all the Faithful Departed.
When a person dies, the soul can go to Heaven, Hell, or Purgatory, where most people, free of mortal sin, but still in venial sin, go.
In other words, these souls departing from the body are not yet perfectly cleansed from venial sins. So in Purgatory, they will suffer until being purified and perfected, in order to enter the glory of Heaven.
That's why we need to pray for souls in purgatory, imploring God to grant them a place of happiness, light, and peace.
[Written by Mikel A | The Rosary Network, New York]
Today we pray the Holy Rosary for our departed family and friends, and for all the souls in Purgatory. 
—-