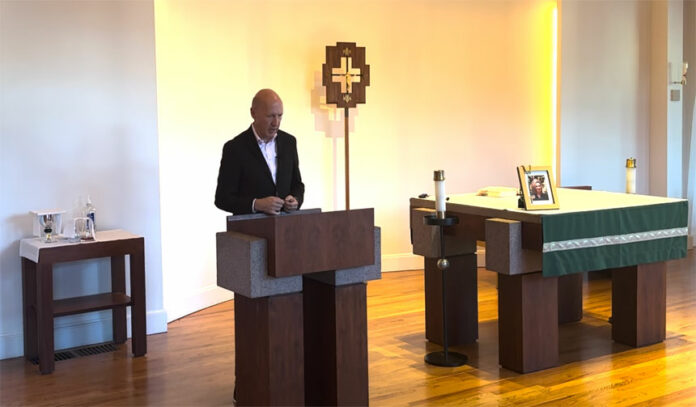 • November 6, 2023, Today's Rosary on YouTube | Daily broadcast at 7:30 pm ET
• The Audio Podcast of this Rosary is Available Here Now!
Friends of the Rosary:
Today's Rosary was recited on October 28, 2023, at St. Catherine of Siena parish, in Greenwich, Connecticut, before the Holy Mass celebrated in remembrance of Maria Blanca, who entered the Glory of Heaven, two years ago.
Ave Maria!
Jesus, I Trust In You!
To Jesus through Mary!
+ Mikel A. | RosaryNetwork.com, New York