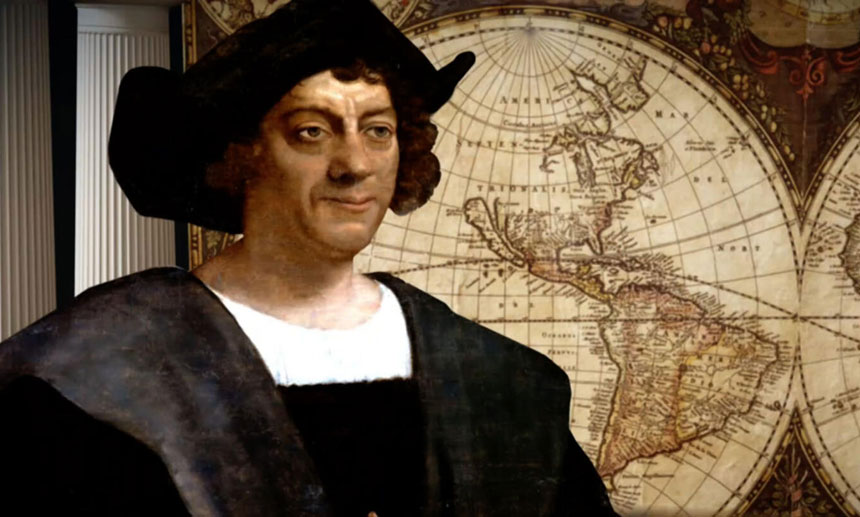 • October 10, 2021, Today's Rosary on YouTube | Daily broadcast at 7:30 pm ET
• Audio Podcast of this Rosary is Available Here Now!
Friends of the Rosary:
Today, Columbus Day is the celebration of Christopher Columbus' discovery of the Americas on October 12, 1492. Christopher Columbus, a native of the city-state of Genoa, was the explorer who discovered the Americas for the Catholic Queen Isabella and King Fernando of Spain.
Columbus was a complex man in a complicated time; he was neither the barbarian portrayed by the modern world nor a saint. But he was a Christian concerned with serving God and his fellow men.
When he first arrived on Hispaniola, his first words to the natives were, "The monarchs of Castile have sent us not to subjugate you but to teach you the true religion."
In a letter to Pope Alexander VI, Columbus asked the pontiff to send missionaries to the indigenous people of the New World so they could accept Christ.
And in his will, Columbus proved his belief in the importance of evangelization by establishing a fund to finance missionary efforts to the lands he discovered.
Ave Maria!
Jesus, I Trust In You!
+ Mikel A. | RosaryNetwork.com, New York