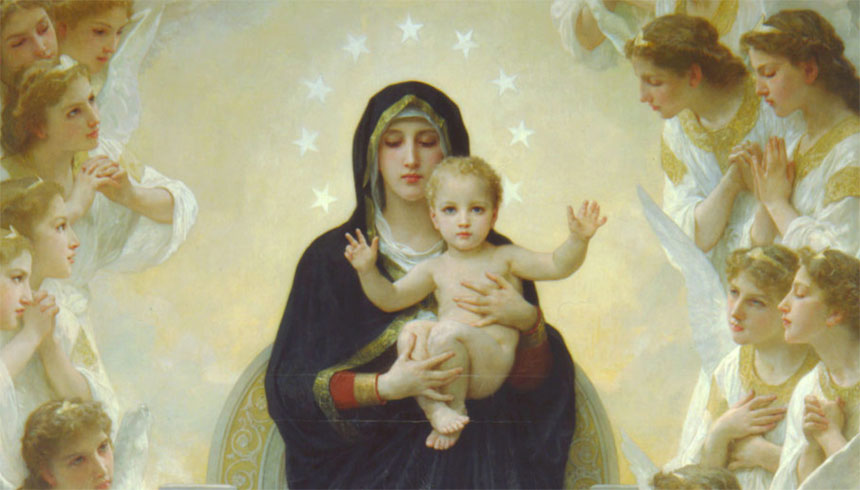 • October 11, 2021, Today's Rosary on YouTube | Daily broadcast at 7:30 pm ET
• Audio Podcast of this Rosary is Available Here Now!
Friends of the Rosary:
Today is the memorial of the contemporary pope St. John XXIII, beatified by St. John Paul II in the year 2000. Also, we celebrate the Motherhood of the Blessed Virgin Mary or the Divine Maternity of Mary.
Across history, starting in the fourth and fifth centuries, heretics — and heresy comes from darkness — have refused to honor Mary as Mother of God.
The Council of Ephesus in 431 declared that the Blessed Virgin is the Mother of God. Five centuries later, Pius XI instituted today's feast to emphasize not only Mary's divine maternity but also her motherhood of all the members of Christ's Mystical Body.
Pius XI believed that this mystery should become firmly anchored forever in the hearts of the faithful.
Ave Maria!
Jesus, I Trust In You!
Our Lady of The Divine Maternity, Pray for Us!
+ Mikel A. | RosaryNetwork.com, New York