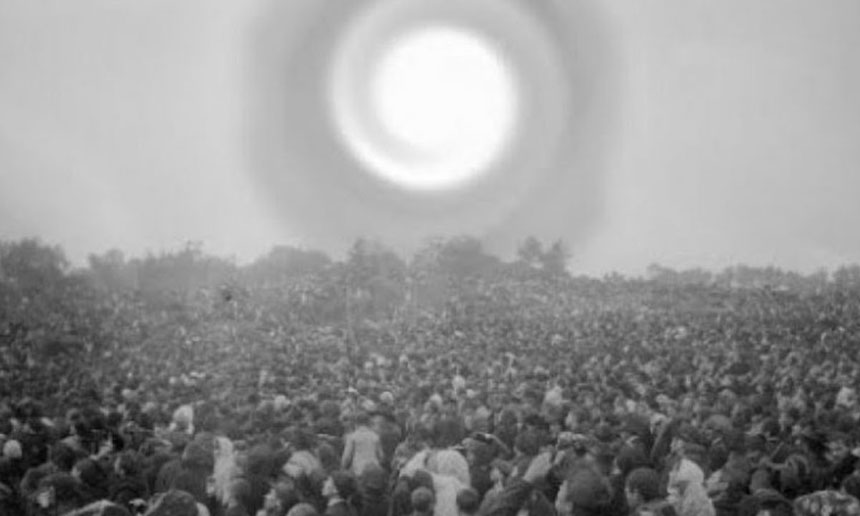 • October 13, 2021, Today's Rosary on YouTube | Daily broadcast at 7:30 pm ET
• Audio Podcast of this Rosary is Available Here Now!
Friends of the Rosary:
Today, October 13th is the date of our Blessed Mother's final public appearance to the shepherd children of Fatima and the Miracle of the Sun. From May through October 1917, Our Lady of Fatima / Our Lady of the Rosary appeared and spoke to the children on the 13th day of each month.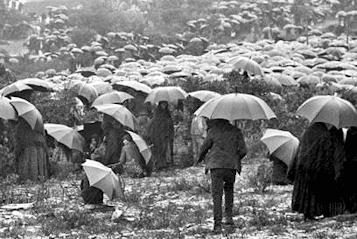 The Miracle of the Sun, which took place on October 13, 1917, was attended by a large crowd of 70,000 people who had gathered in Fátima, Portugal, in response to a prophecy made by three shepherd children, Lúcia Santos and Francisco, and Jacinta Marto.
Though the region had been subjected to three days of torrential downpours. Suddenly the "clouds separated… and the sun appeared between them in the clear blue, like a disk of white fire." The people could look at the sun without blinking and while they gazed upward, the huge ball began to "dance". The crowd was terrified, fearing this was the end of the world. However, the sun reversed course and, retracing its zigzagging course, returned to its normal place in the heavens. After realizing they were not doomed, the crowd began ecstatically laughing, crying, shouting, and weeping. Many discovered their previously drenched clothing to be perfectly dry.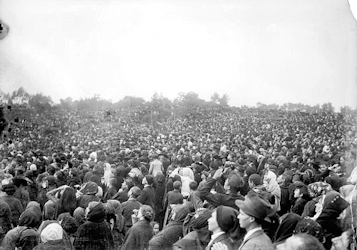 The local bishop opened a canonical investigation of the event in November 1917, to review witness accounts and assess whether the alleged private revelations from Mary were compatible with Catholic theology. Bishop José da Silva declared the miracle "worthy of belief."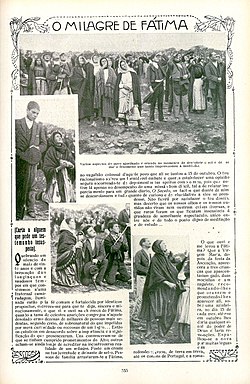 It was the largest miracle ever witnessed in the history of mankind.
Ave Maria!
Jesus, I Trust In You!
Our Lady of Fatima, Pray for Us!
+ Mikel A. | RosaryNetwork.com, New York