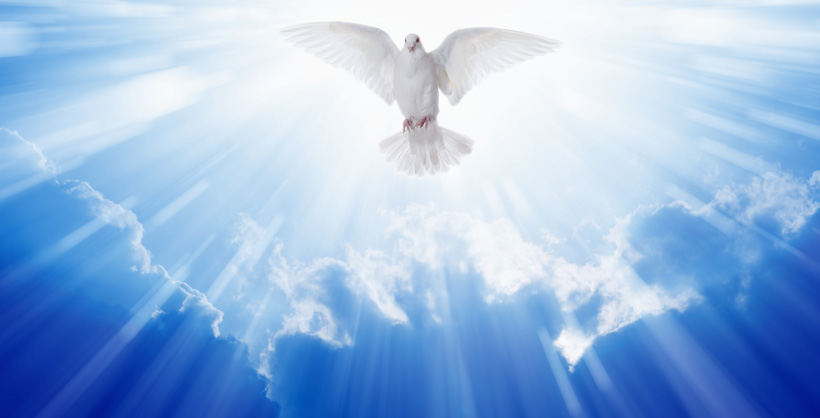 • October 16, 2020, Holy Rosary at 7:30 pm ET, at YouTube.com/TheRosaryNetwork
• Audio Podcast available by 6:00 pm ET
Friends of the Rosary,
We pay too much attention to our senses; to what we perceive and what we feel.
In the 12th century, St. Thomas Aquinas composed the Tantum Ergo hymnal, and in one verse he mentioned the failure of the senses. He literally wrote in Latin: praestet fides supplementum, sensuum defectui, which means: let faith provide a supplement for the failure of the senses.
The faith imprinted in our soul can help grasp what human existence is all about and how the Heavens and earth are connected.
Friends, knowing that we are incapable of understanding the immense power of the Holy Spirit, we should react with humility and pray.
Prioritizing our senses, mixed with our fears and frustration, is the wrong approach. Let's be open to receive the Holy Spirit.
[Written by Mikel A | The Rosary Network, New York]
__
For renewing our devotion to the Sacred Heart of Jesus today in the Memorial Day of Saint Margaret Mary Alacoque, the Seventeenth-century French nun and mystic. Jesus Christ revealed to Saint Margaret Mary Alacoque His great desire of being loved by men and of withdrawing them from the path of ruin.
For understanding that the Sacred Heart of Jesus is the source of love, mercy, grace, sanctification, and salvation.
For properly carrying our own crosses, and offering our suffering for the conversion of sinners and in reparation of the sins committed against the immaculate heart of Mary and the sacred heart of Jesus