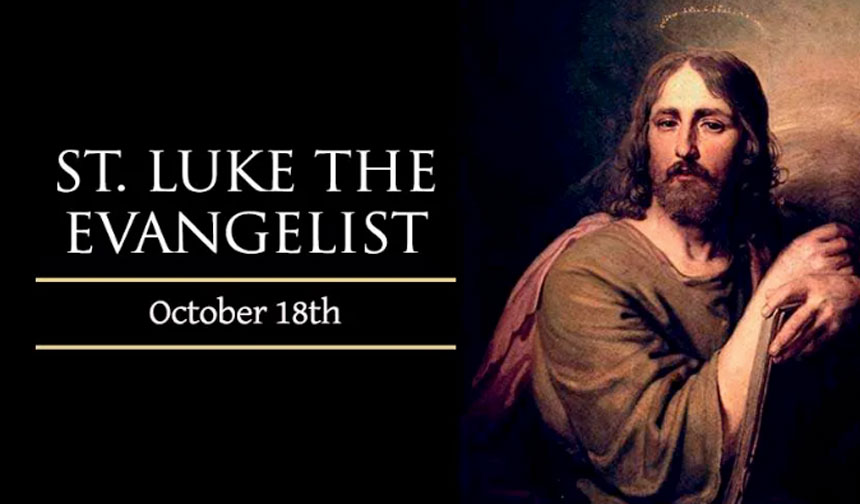 • October 18, 2021, Today's Rosary on YouTube | Daily broadcast at 7:30 pm ET
• Audio Podcast of this Rosary is Available Here Now!
Friends of the Rosary:
Today, the Catholic Church celebrates the feast of St. Luke, the author of the third Gospel and of the Acts of the Apostles.
Luke was a native of Antioch in Syria and a physician, and one of the early converts from paganism. He accompanied St. Paul on a considerable part of his missionary journey. His name means "bringer of light."
The Gospel of Luke emphasizes the fact that Christ is the salvation of all men, especially of the repentant sinner and of the lowly. It's the Gospel of the Merciful Heart of Jesus and also what St. Jerome called "Paul's Gospel."
To St. Luke's Gospel, we owe most of our knowledge of Christ's childhood and some precious details about our Lady. It is worth noting that Luke painted the Blessed Virgin's portrait.
St. Luke did not personally know our Lord, and like St. Mark, the author of the second Gospel, he is not included among the apostles.
Ave Maria!
Jesus, I Trust In You!
St. Luke, Pray for Us!
+ Mikel A. | RosaryNetwork.com, New York