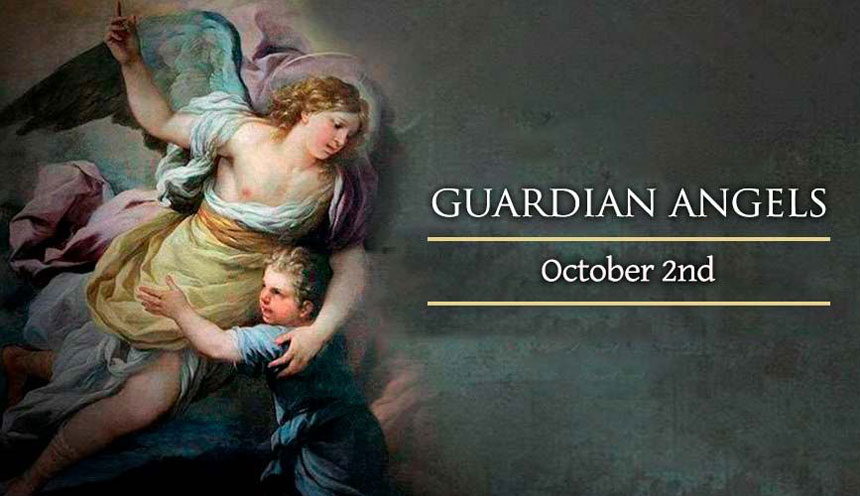 • October 2, 2021, Rosary Today 7:30 pm ET, YouTube.com/TheRosaryNetwork
• Audio Podcast available by 6:00 pm ET
Friends of the Rosary:
Today, October 2nd, we celebrate the feast of the Holy Guardian Angels.
Angels are servants and messengers from God. They are spiritual, non-corporeal, eternal beings, superior to humans, with free will and intellect. They move out of the barriers of space and time — a concept that the human mind cannot understand.
These spirits — billions of them — are sent by the Father to be our protectors, helpers, and guides. That's why they are trustworthy, intelligent, and strong.
Each person on earth has an individual guardian angel who watches over him and helps him to attain salvation. Angelic guardianship's protection happens from birth until death. This is a truth of faith.
We must remain close to angels and invoke our personal protector as often as we sense any temptation. We can also call out the Queen of Angels, the Blessed Virgin Mary, and St. Michael the Archangel.
A final note: the practice of assigning names to the Holy Angels is discouraged by the Church, except in the cases of Gabriel, Raphael, and Michael, whose names are contained in Holy Scripture.
Ave Maria!
Jesus, I Trust In You!
Holy Guardian Angels, Pray for Us!
+ Mikel A. | TheRosaryNetwork.org, New York
—–