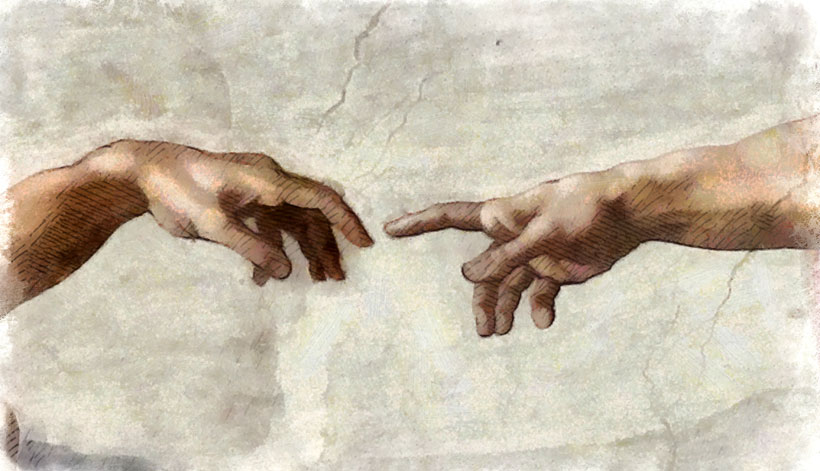 • October 20, 2020, Holy Rosary at 7:30 pm ET, at YouTube.com/TheRosaryNetwork
• Audio Podcast available by 6:00 pm ET
Friends of the Rosary,
As Pope Francis recently said, "Catholics must affirm God's primacy to the world."
The enemy is always trying to ruin mankind by suppressing the truth and light of Jesus Christ.
In this battle between light and darkness, we must speak of God and bear witness to men and women of our time, as Pope said.
Too many lives are ruin and souls are lost due to the traps of the Evil and his collaborators.
It is our mission to help the Holy Trinity and Virgin Mary to build the Kingdom of Heaven.
Each person carries within him, imprinted in his soul and heart, the image of God. The original sin didn't erase that image, which confirms that we owe our existence and life to God. Let's be a living presence of Jesus Christ.
[Written by Mikel A | The Rosary Network, New York]
–––
In reparation for the arson attacks that destroyed two Chilean churches on Sunday. 
For the purification of evil spirits at the place in San Francisco where the statue of St Junipero Serra was destroyed. We pray that God might purify the hearts of those who perpetrated this blasphemy. 
For reflecting on the extreme suffering of Jesus Christ and his Divine Mother by cultivating the virtues contained in the Sorrowful Mysteries
—-
This Sunday was World Mission Day. Pope Francis asked everyone to support the Church's priest, religious, and lay missionaries, "who sow the Gospel in the great field of the world."