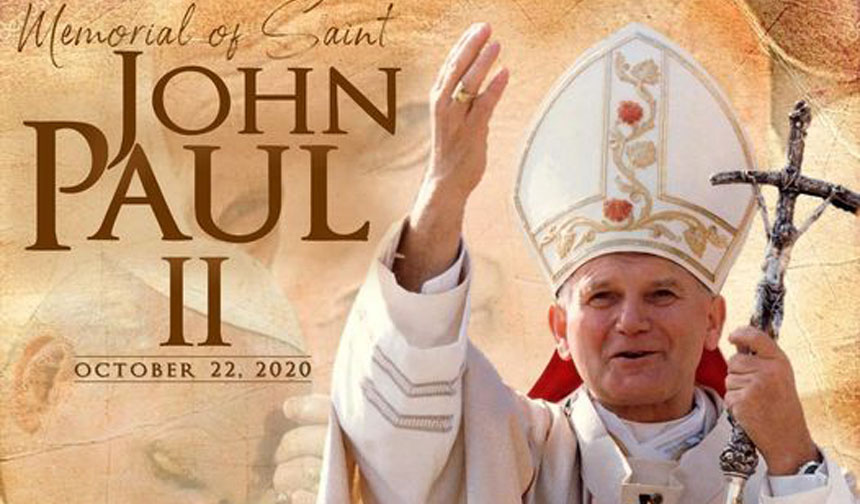 • October 22, 2021, Today's Rosary on YouTube | Daily broadcast at 7:30 pm ET
• Audio Podcast of this Rosary is Available Here Now!
Friends of the Rosary:
Today is the Memorial Day of St. John Paul II, the beloved contemporary Pope named Karol Jozef Wojtyla.
Born in 1920 in Wadowice, Poland, he was known for exceptional apostolic zeal, particularly for families, young people, and the sick. He enriched the Magisterium, promulgated the Catechism of the Catholic Church, and instituted the Luminous Mysteries of the Rosary.
On May 13, 1981, an attempt on his life was made in Saint Peter's Square. He was saved by the maternal hand of the Mother of God. Later, he forgave the attempted assassin and, aware of having received a great gift, intensified his pastoral commitments with heroic generosity.
John Paul II was beatified in 2011 by Pope Benedict XVI and was canonized by Pope Francis in 2014.
Ave Maria!
Jesus, I Trust In You!
St. John Paul II, Pray for Us!
+ Mikel A. | RosaryNetwork.com, New York