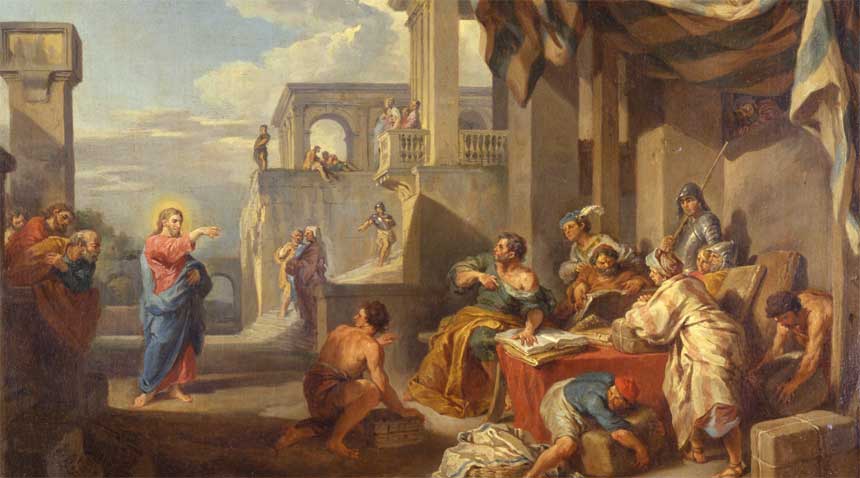 • October 23, 2020, Holy Rosary at 7:30 pm ET, at YouTube.com/TheRosaryNetwork
• Audio Podcast available by 6:00 pm ET
Friends of the Rosary,
Regardless of the suffering and difficulties we face, living for Jesus Christ through Mary is the right answer.
Embracing the cross and reflecting on the passion and death of Jesus Christ — as we do today with the Sorrowful Mysteries — is what makes us fully human, allowing us to truly see the way, the truth, and the life.
Last month we celebrated the feast of St Matthew, the Apostle, and Evangelist to whom Jesus told him "Follow me." That call completely reworked in a second Matthew's mind and soul. The apostle saw the Light and started to sync his view with Jesus'.
Bishop Barron says that those who have undergone a profound conversion tend to speak of their former life as a kind of illusion, something not entirely real.
We need to pray to receive the grace to continue transitioning to a higher form of life, as Matthew experienced.
[Written by Mikel A | The Rosary Network, New York]
—
For sorrowfully experience the weight of our sins, contemplating the holy agony of Jesus in the garden.
For those struggling with the Covid disease, so they can receive the consolation of Immaculate Mary and the grace of Jesus Christ.
—-