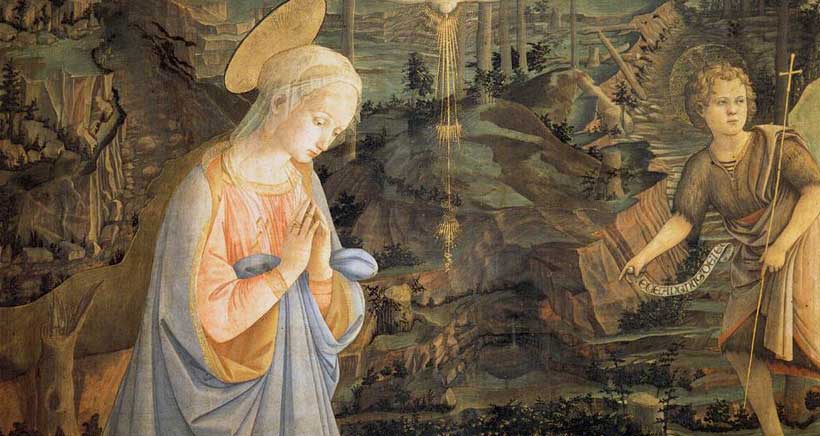 • October 24, 2020, Holy Rosary at 7:30 pm ET, at YouTube.com/TheRosaryNetwork
• Audio Podcast available by 6:00 pm ET
Friends of the Rosary,
One of the recent readings in the Scriptures was the famous passage of Ecclesiastes, "Vanity of vanities, all things are vanity" (Ecclesiastes 1:2-11).
It reads: "One generation passes and another comes, but the world forever stays." "Nothing is new under the sun." (…) "Even the thing of which we say, See, this is new! has already existed in the ages that preceded us."
A lot of wisdom, right?
It continues: "The eye is not satisfied with seeing, nor is the ear satisfied with hearing. (…) "What has been, that will be; what has been done, that will be done."
In other words: our vanities, arrogant projects, and pretentious words are vain.
Wisdom consists in accepting life as it comes while we continue doing the work that the Holy Trinity has given to us, enjoying the fruits of that effort.
Today, as we pray the Joyful Mysteries, let's learn from the most perfect of all creatures: the Immaculate Mary, who incarnates the virtue of humility, charity, and wisdom.
[Written by Mikel A | The Rosary Network, New York]