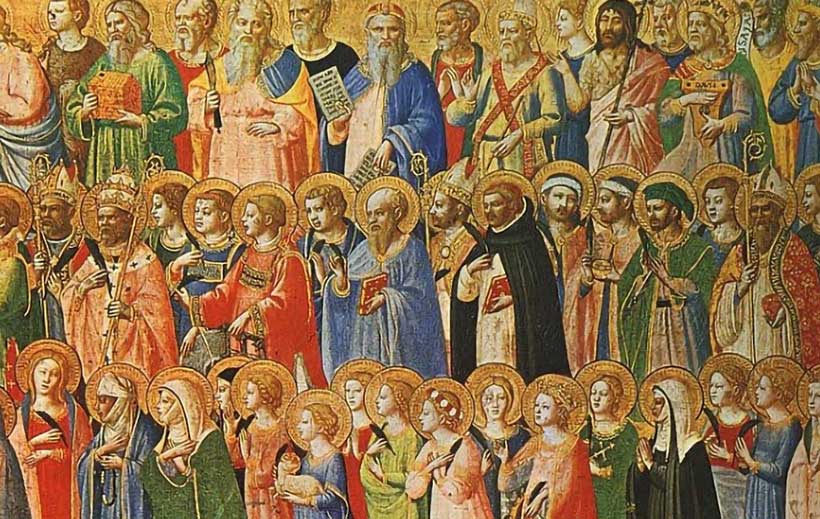 • October 31, 2020, Holy Rosary at 7:30 pm ET, at YouTube.com/TheRosaryNetwork
• Audio Podcast available by 6:00 pm ET
Friends of the Rosary,
The holiday of Halloween has been embraced by the secular world. However, its foundation is rooted in the Catholic tradition. The name itself is taken from an older English term, "hallows," meaning "holy"; and "e'en", a truncation of the word evening. So All Hallow's Eve is the Vigil of All Saints' Day.
In other words, Halloween, with its Catholic roots, is a day when we Catholics celebrate the lives of the saints on earth and the triumph of the Church in heaven.
We begin with All Hallow's Eve on Halloween, today, and we continue tomorrow, November 1st, with the great solemnity of All Saints. Immediately after, on November 2, is All Souls' Day. We commemorate all the faithful departed and still detained in Purgatory.
And, yes, we also think about and turn our minds to the last things: death, judgment, heaven, and hell. And since we all must die and are destined to judgment, we can focus then on how we live.
[Written by Mikel A | The Rosary Network, New York]
—-
For defending the Catholic roots of Halloween and maintaining the Catholic meaning and purpose of all holy days, especially those which have been adopted and adapted by the culture around us. Tonight, let's do customs and dress in a Catholic spirit. 
For observing tomorrow the beauty and depth of the Feast of All Saints, when we commemorate the Church triumphant of saints in Heaven. On November 2nd, All Souls' Day, we will ask God's mercy for all souls who have died before us, and for their process of getting to heaven, through Christ.