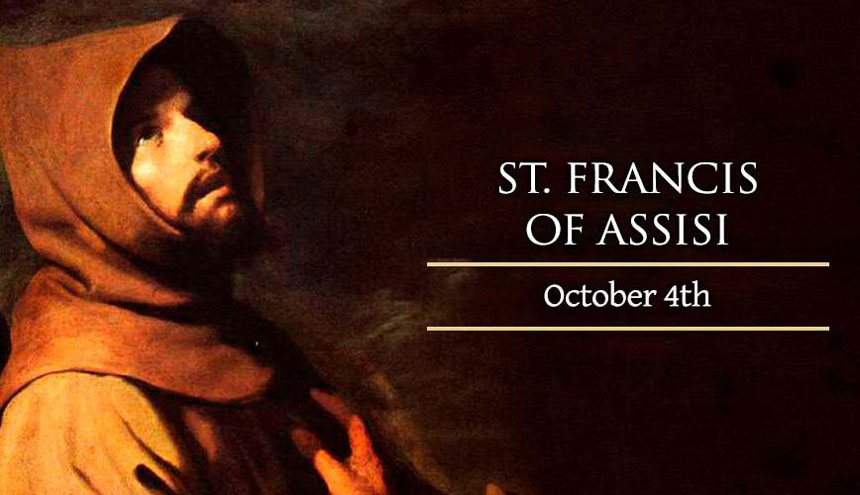 • October 4, 2021, Rosary Today 7:30 pm ET, YouTube.com/TheRosaryNetwork
• Audio Podcast available by 6:00 pm ET
Friends of the Rosary:
Today is the Memorial day of St. Francis of Assisi. This twelve-century popular saint, the founder of the Franciscans order, was born and died in Assisi, Umbria, Italy.
At the age of twenty, he was taken prisoner in the battle between the Assisians and Perugians. During his imprisonment, he experienced a vision from Christ and decided to abandon everything for the true faith.
His father, a wealthy cloth merchant, became extremely displeased at his action and disinherited him. He left all his possessions and embraced complete poverty, taking the Gospel as his rule of life.
Out of humility Francis never accepted the priesthood and remained a deacon all his life. He had a great love for God's creatures and called them his brothers and sisters. He was the first person recorded to receive the stigmata, the five wounds of Christ.
Ave Maria!
Jesus, I Trust In You!
St. Francis of Assisi, Pray for Us!
+ Mikel A. | TheRosaryNetwork.org, New York