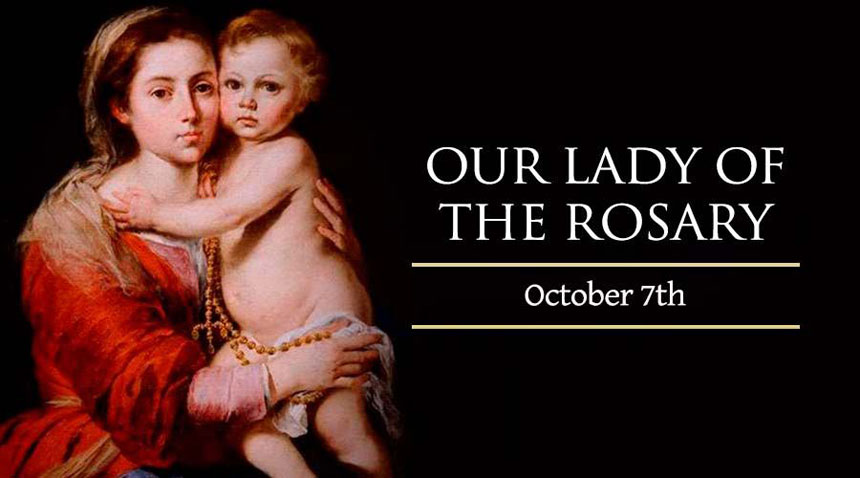 • October 7, 2021, Rosary Today 7:30 pm ET, YouTube.com/TheRosaryNetwork
• Audio Podcast available by 6:00 pm ET
Friends of the Rosary:
On October 7, the universal Church celebrates the feast of Our Lady of the Rosary, also known as "Our Lady of Victory."
This memorial day was instituted by Pope St. Pius V in thanksgiving for the naval victory over the Turkish Ottoman Empire at the Battle of Lepanto on this day in the year 1570. This victory saved Western Hemisphere from being dominated by the forces of Islam.
Pope St. Pius V attributed the victory to the intercession of the Blessed Virgin Mary, who was invoked on the day of the battle through a campaign to pray the Rosary throughout Europe.
As Marian Pope Leo XIII wrote in one of his encyclicals, "It has always been the habit of Catholics in danger and in troublous times to fly for refuge to Mary."
Ave Maria!
Jesus, I Trust In You!
Our Lady of the Rosary, Help of Christians, Pray for Us!
+ Mikel A. | TheRosaryNetwork.org, New York