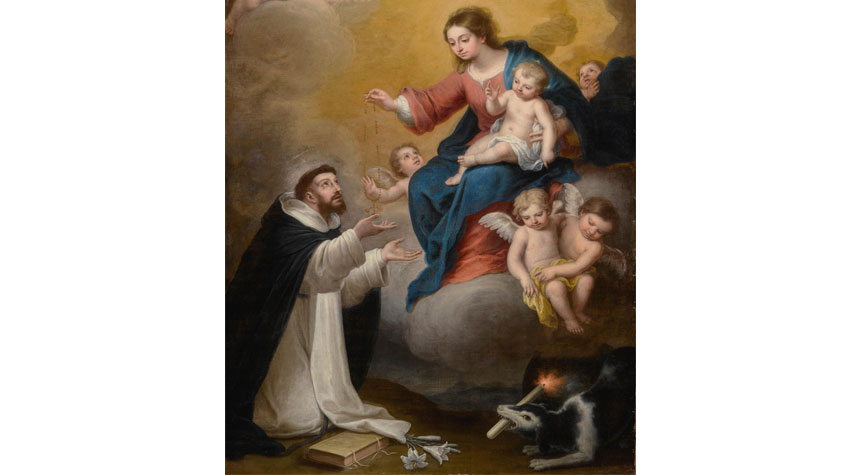 • October 8, 2021, Today's Rosary on YouTube | Daily broadcast at 7:30 pm ET
• Audio Podcast of this Rosary is Available Here Now!
Friends of the Rosary:
Yesterday, during the feast day of Our Lady of the Rosary, we addressed Mary as Our Lady of Victories and the Queen of Victories. These titles have deep meaning. With her motherly intercession, Mary helps us to win our battles against Evil.
She teaches us the path of victory: humility and obedience to the will of God, as we learn in the first Joyful Mystery today. To the Angel, the Virgin of Nazareth said: "Behold, I am the handmaid of the Lord; let it be to me according to your word".
The abandonment to God's will is the secret of every Christian life, as it opens for every Christian the doors of grace.
And the Rosary becomes an effective weapon of victory, to which Christ's promise applies very well: "Ask, and it will be given you; seek, and you will find; knock, and it will be opened to you" (Lk 11,9).
Ave Maria!
Jesus, I Trust In You!
Our Lady of the Rosary, Pray for Us!
+ Mikel A. | RosaryNetwork.com, New York