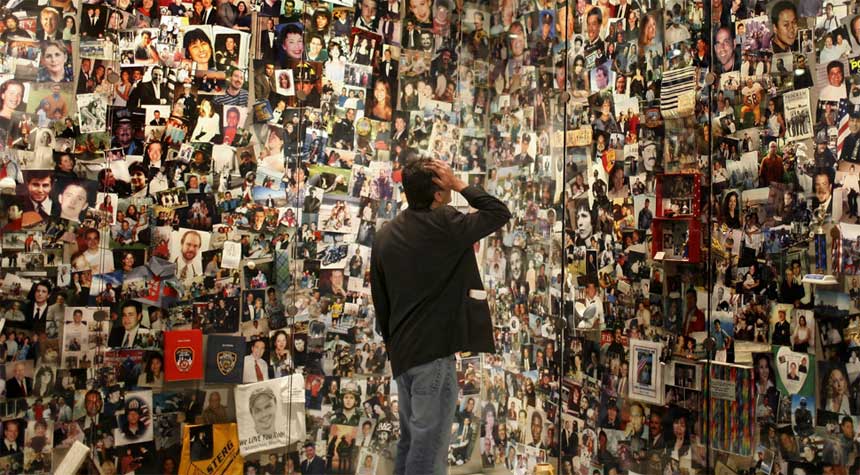 • September 11, 2021, Rosary Today 7:30 pm ET, YouTube.com/TheRosaryNetwork
• Audio Podcast available by 6:00 pm ET
Friends of the Rosary:
Today, on the twentieth anniversary of the terrorist attacks in New York, Pennsylvania, and Washington, DC —where 3,000 people were killed and 6,000 injured — we pray for the victims, their families, and friends.
We also pray for the defeat of evil and darkness. The Virgin Mary anticipated us in Fatima that in the end, her immaculate heart will triumph. The Blessed Virgin Mary — and tomorrow is the feast of Her Most Holy Name — crushed the head of Satan.
As the beloved daughter of the Father, the mother of the Son, and the spouse of the Spirit, She is the gracious advocate of the human race.
In our battle against evil, She is the Mother Warrior coming to our rescue.
The 19 hijackers, terrorists, and collaborators of September 11 played their demonic role and hit all of us hard. They are now in the hands of Divine Justice.
Ave Maria!
Jesus, I Trust In You!
+ Mikel A. | TheRosaryNetwork.org, New York